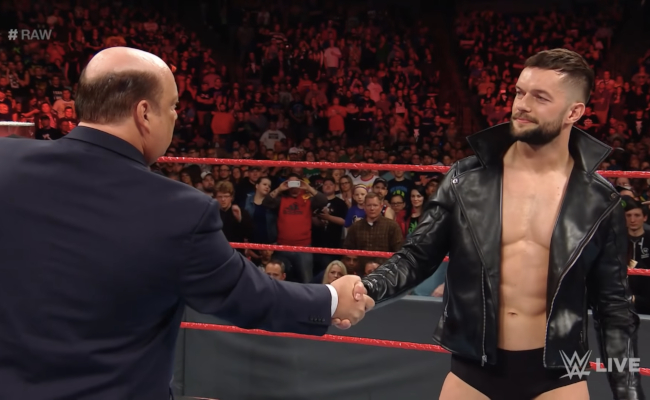 It's been a good week to be Finn Bálor. He's always pretty popular with audiences, but WWE doesn't always seem like they know what to do with him. Then he made an exciting surprise appearance at NXT UK TakeOver Blackpool last Saturday to fight his protégé Jordan Devlin. On Monday his profile rose even further as he won the right to have a Universal Title Match with Brock Lesnar at the Royal Rumble. The rumors were that the plan was always to take Braun Strowman out of that match, but who was planned to replace him was less clear.

Now the Wrestling Observer say that it was Brock Lesnar himself who wanted to fight Finn for the belt at the Rumble, and he got his way. Bálor was apparently the original choice to face Brock for that same belt at last year's Rumble, but got taken out of that match because Vince McMahon didn't see Finn as a main eventer. In recent months, however Brock has had some exciting and highly acclaimed matches with smaller guys like AJ Styles and Daniel Bryan, which led him to decide that it was time for Finn Bálor, the inaugural Universal Champion, to fight for that title again.
He's not expect to win, but knowing that Lesnar is excited to fight him means that Brock will probably give it his all, making for a more exciting match, which is definitely a plus.