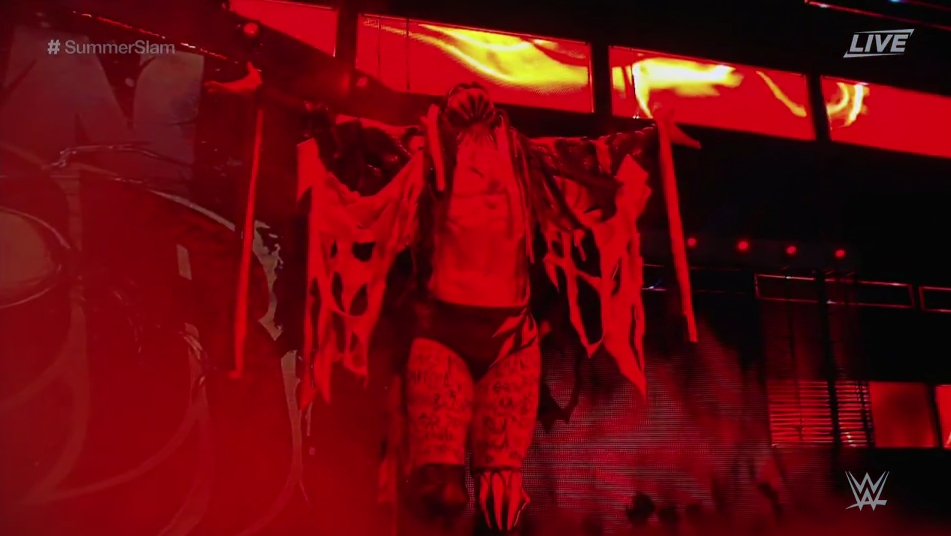 The opening to Monday's edition of Raw hyped up Finn Bálor's upcoming Universal Championship match against Brock Lesnar, featuring Paul Heyman giving "spoilers" about the match result as usual. An interview with ESPN let us in on another, real spoiler: according to Finn, we won't be seeing The Demon at Royal Rumble.
Heading into every Finn Bálor pay-per-view match, "will he or won't he show up as The Demon" affects everyone's predictions. Here's what he had to say:
"I feel like maybe I leaned on the demon too much there in the past as a crutch, and I can assure you that the man who faces Brock Lesnar at the Royal Rumble will be Finn Balor, the man … I think a lot of people were surprised when I came out at WrestleMania not in demon paint but I feel like I had a bigger message to spread that day — one of equality and acceptance.

"Honestly, this match just kind of came about so fast that I haven't had much time to think about it. I don't have any new gear, I don't have any new looks, I don't have any new ideas right now, but you know, we're still six days away, so I'm sure I'll come up with something."
The ongoing "lore" of The Demon suggested that Finn only used it when it was absolutely necessary, for his biggest and most important can't-lose match-ups, so it's interesting that he wouldn't use the power in a Universal Championship match against Brock Lesnar. Maybe they're saving it for this year's WrestleMania, for some reason? Maybe he just didn't want to spend three hours in makeup just to get German suplexed 14 times?
Finn previously used The Demon back in August at SummerSlam to squash Constable Corbin, but didn't Demon Up for any of the rematches.