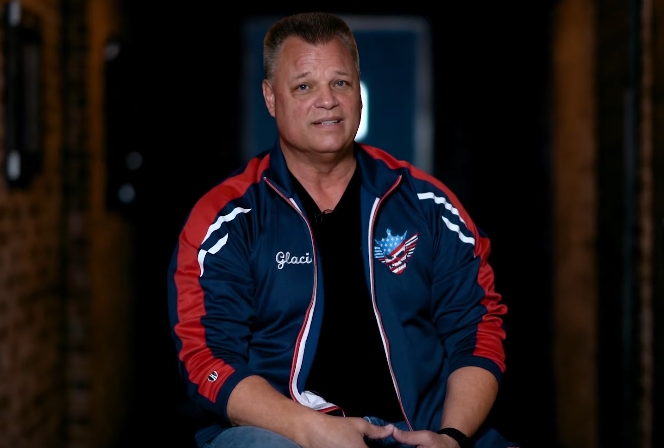 The latest episode of Road To Double Or Nothing has some great content about AEW's upcoming women's match, Cody Rhodes' new children's book, and more, but our WCW-loving asses were focused on the opening: Glacier, aka our favorite under-appreciated mid-90s WCW star turned comeback inspiration, will be competing in the Over Budget Battle Royal at Double Or Nothing. That kind of announcement will make your blood run cold.
One of our (read: my) favorite parts of All In last year was Glacier being part of Cody's entourage. Now he's planning to "introduce [himself] to a few people," and is still in Cody's ear, helping him make decisions.
Watch below:
"As I came up through the ranks in the years and I was in battle royals as a young wrestler coming through, I'd see all the old guys kinda do that same usual dance, go stand in the corner, grab a leg, kinda hold on, and just kill some time. Last year at All In I got to see how that's definitely not how this battle royal's going to be. So I'm really looking forward to getting in there and mixing it up with some people that, some are half my age. I may not be as good as I once was, but I'm as good once as I ever was. I think there's gonna be a few people that night in the battle royal who find out how good I still am."
You've got this, Ray. Let's hope that if AEW announces their television deal soon that a good-hearted ice ninja sensei Glacier renaissance gets to be a part of it.