Wrestling legend Bill Goldberg may not have made as much money as he did for that match in Saudi Arabia, but we're hoping this was enough to "erase the feeling" of it.
Goldberg stepped into the ring with Dolph Ziggler at SummerSlam, and this one went a lot more like you'd expect a Goldberg match to go. I mean, this guy certainly enjoyed it.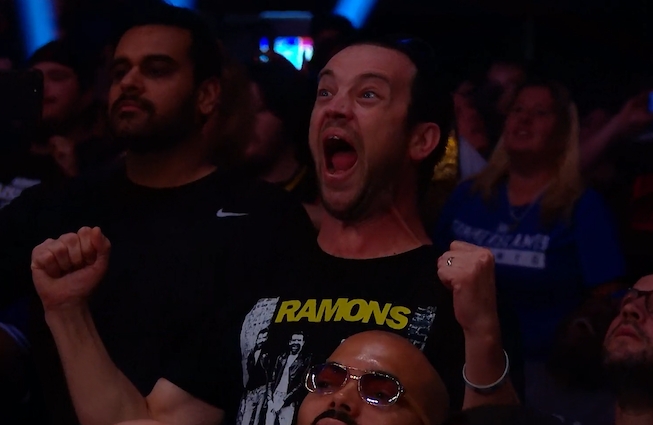 Dolph managed to surprise him and get a one-count with a superkick (from outta nowhere), then hit a SECOND superkick and got a similar one-count. He went to the well three-too-many times, however, as the next superkick got countered with … well, you know.
Ziggler's out here selling the spear like Gary Jackson taking a Razor's Edge. One (genetic?) Jackhammer later, and that was all she wrote. You can watch the entire exchange here.
Because "doing badly" is never enough for Dolph Ziggler, he cuts a post-match promo (from the ground) challenging Goldberg to come back into the ring and face him like a man. Goldberg obliges, and it goes a lot like it did before. Not sure why Dolph thought he could do better after having his entire rib cage crushed and spinning on the top of his head, but here we are.
WAIT, WHAT ARE YOU DOING.
Dolph Ziggler faces The Miz on Monday's edition of Raw, presumably from inside a body cast.