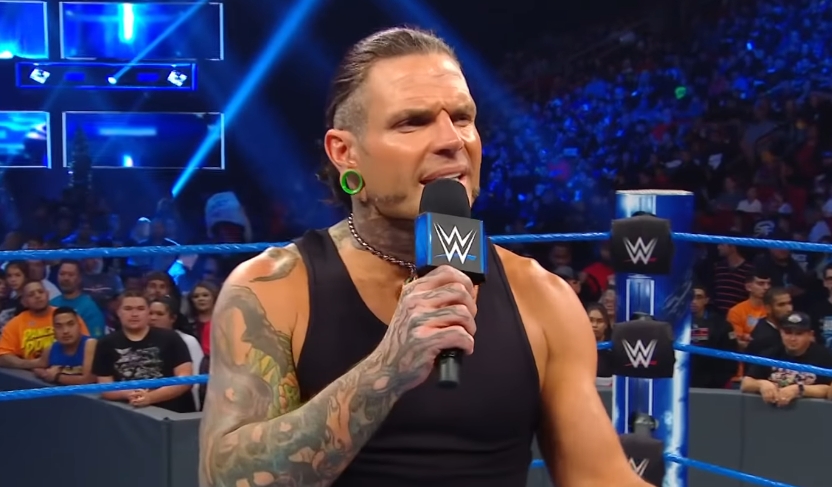 Sad news from South Carolina this weekend as embattled WWE Superstar Jeff Hardy was arrested for being drunk in public at Myrtle Bach. TMZ shared Hardy's mugshot, if you're interested in that kind of thing.
Hardy has spoken at length about his demons on and off of WWE programming, and it's heartbreaking to see them get to him again. He was most recently arrested in March of last year for driving impaired in his home state of North Carolina, and has been absent from WWE TV since May of this year while dealing with a knee injury.

The available "deets" — their words, not ours — via TMZ:
Jeff was arrested and booked Saturday for public intoxication and impairment in Myrtle Beach, where he posed for this mug shot. Jeff's distinguishable features are on full display — his large gauges in his ears, and his unique facial hair make him stand out like a sore thumb among the weekend lineup for Myrtle Beach PD.

It's unclear what exactly led to his arrest — we're working on getting more deets — but we're told he was released at some point Saturday on less than $200 bond.
Independent of what actually happened to lead to the arrest, we wish Jeff the best in his ongoing recovery and hope he's able to use this as a positive instead of a negative going forward. Alcoholism and addiction issues are a lifelong battle.