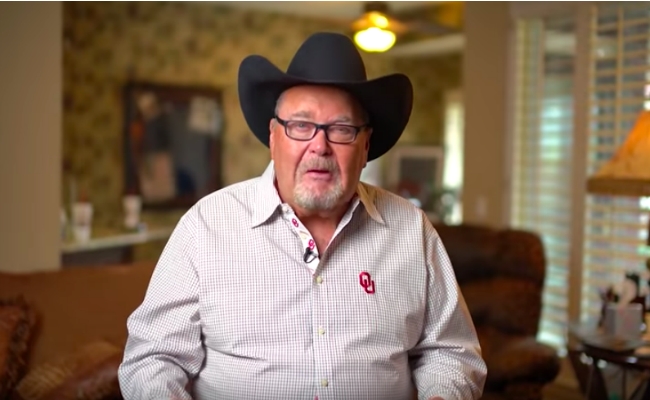 The last major announcement from All Elite Wrestling included the news that legendary commentator Jim Ross was joining the company as a Senior Advisor. In an interview yesterday on WFAN Sports Radio, Ross dropped some even more significant news about AEW: They'll have a nationally broadcast TV show this autumn.

Here's how JR put it (transcript from Pro Wrestling Sheet):
"To be 67 years old and be anointed the voice of a brand that's gonna be debuting in October on national television on a major cable network, which can't be named now. When people hear what network we're going on, they're gonna be doubly excited. It's a network we can all find."
This is by far the most concrete statement anyone from AEW has given about a TV deal for the new promotion. Though it was reported in February that they were choosing between two TV deals, Cody's statement to the Miami Herald a few weeks later that though TV is still "a powerful thing," it isn't necessary to grow a promotion made it seem like that report might have been inaccurate. Additionally, in March, AEW wrestler Joey Janela told With Spandex, "I don't even know if they have a TV deal" in relation to the company.
Now that AEW's TV deal has been announced, it's only a matter of time before they reveal more specifics, though it might be safe to assume there will be a gradual rollout of information as there has been about their upcoming shows this summer so far.