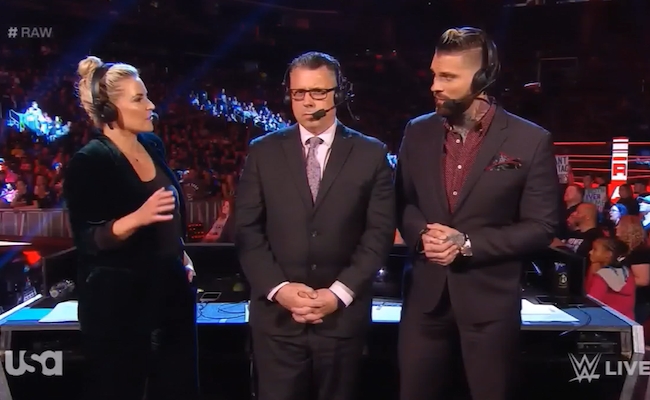 WWE is moving forward with its controversial Crown Jewel show in Saudi Arabia on Friday despite widespread criticism of the organization. The show will go on in the aftermath of reports which detailed the Saudi government detained Washington Post columnist Jamal Khashoggi, killed him and dismembered him.
While Randy Orton and JBL urged the organization to move forward with the trip, reports just last week detailed John Cena and Daniel Bryan were refusing to take part in the show. Dave Meltzer from the Wrestling Observer noted Cena had been removed from the show and replaced in the World Cup tournament, and at the time Bryan's involvement was up in the air.
On Monday Night Raw, the first domino fell, with acting general manager Baron Corbin making it official that Cena wouldn't be part of the show. After Finn Bálor defeated Bobby Lashley by disqualification, Lashley tossed around the leader of the Bálor Club, leaving him laid out in the middle of the ring. Immediately following the segment, Baron Corbin commended Lashley backstage for beating down Bálor and announced he was a late entrant into the World Cup Tournament, taking Cena's place.
WWE faced a difference in $12-16 million in operating income in 2019 if it had cancelled the show, but apparently no money was enough to keep Cena on the show. It will be interesting the coming days to see if Bryan throws his dream match with AJ Styles into flux with a late departure from the show, and if any other stars follow suit.