Yesterday we posted about the controversy over a discontinued T-shirt that WWE designed for NXT Superstar Jordan Myles. Myles called out the T-shirt and WWE as an organization for being racist against black people, and lots of folks on Twitter supported him. Late last night, WWE released a statement that was the opposite of an apology, and Myles has since responded.
Here's WWE's full statement:
Albert Hardie Jr. (aka Jordan Myles) approved this t-shirt for sale. As always, we work collaboratively with all of our performers to develop logos and merchandise designs and get their input and approval before proceeding. This was the same process with Albert, and we responded swiftly once he later requested that the logo/t-shirt be redesigned. No t-shirts were sold.
Myles responded by tweeting about his interactions regarding the shirt with WWE employee Baker Landon, as well as Triple H himself.
He even included a screenshot of an email from Landon:
His rhetoric only gets more direct from there, as he continues to tweet about the topic.
He also tweeted this video, but then deleted it:
He also criticized Ring of Honor, where he worked from 2012 to 2016, for their treatment of black wrestlers who aren't Jay Lethal, although he deleted the tweet too: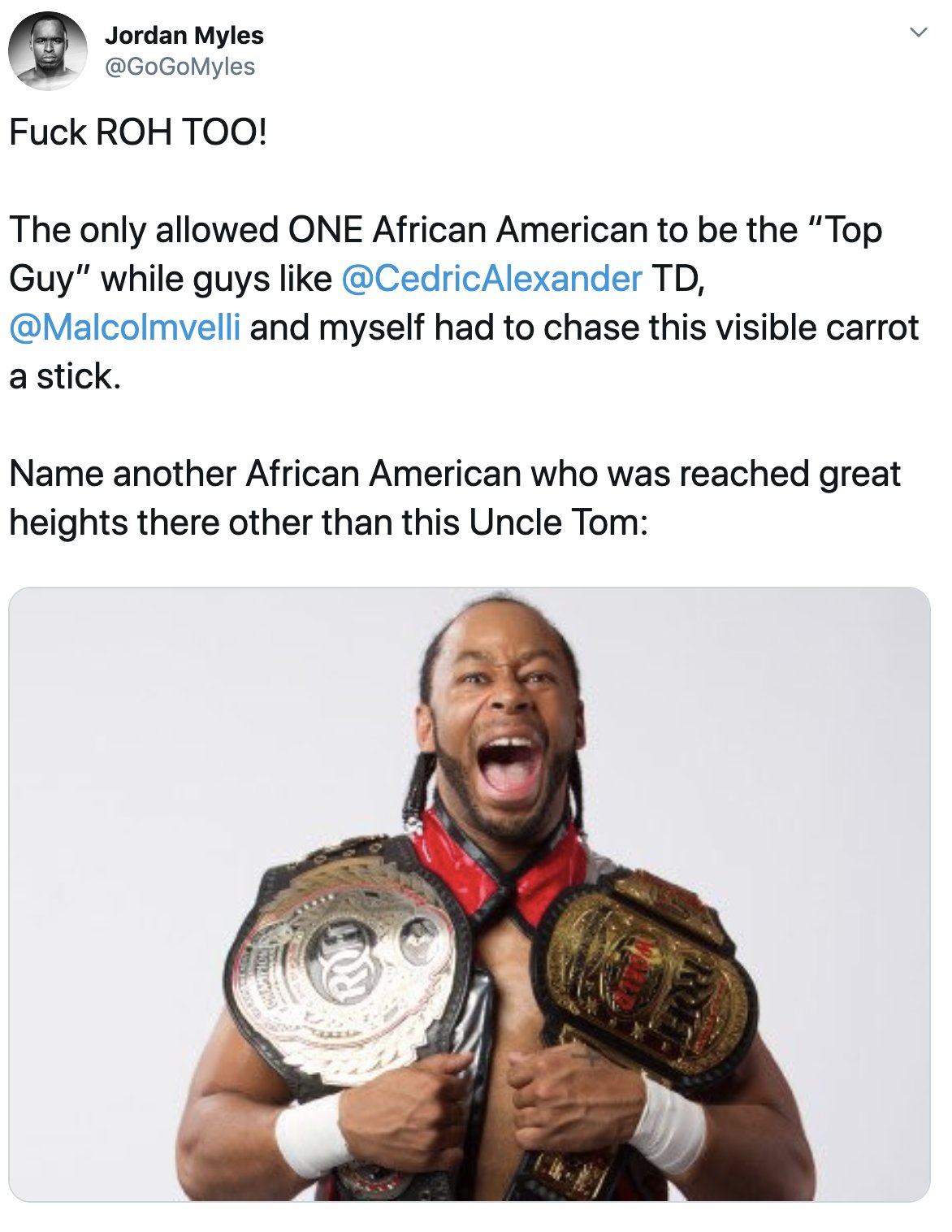 Jordan Myles continues to tweet as this situation develops, and it's hard to imagine where it might go next. WWE is probably hoping if they keep Jordan employed but off of TV and make no further statements, this will blow over. Given Jordan's tweets, and the activism from others that's springing up around them, however, that seems increasingly unlikely.