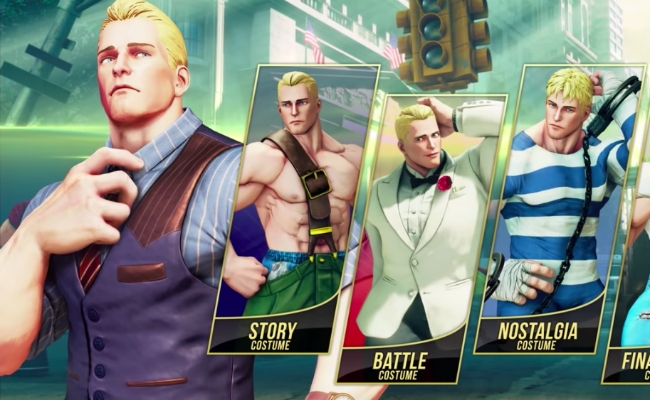 New Japan Pro Wrestling star Kenny Omega's Street Fighter fandom is well known. He's been performing the Hadouken for years, his iconic bicycle knee strike is called the V-Trigger, and he and WWE's Xavier Woods had an epic Street Fighter V showdown at the CEO 2016 fighting game convention.
Last night a new gameplay trailer revealed that Omega will be even more involved in SF5. He live-action plays the returning character Cody, who he was known to main as in Street Fighter IV and will arrive in season 3 of Street Fighter V: Arcade Edition on June 26, in the beginning of the trailer.


Omega confirmed his involvement with the game via Twitter soon after the trailer dropped:
Aaaaand Xavier Woods confirmed himself to be the voice on the phone:
Of course, many fans on Twitter have already pointed out that Kenny is playing a character named Cody who looks basically identical to his arch-rival Cody, something that I'm sure the legally-no-longer-Rhodes will cut a promo about at some point.
Omega will further promote the game by appearing, along with several other popular NJPW wrestlers, at CEO 2018 for the CEOxNJPW wrestling show in the Ocean Center in Daytona Beach, Florida, on June 29.
Correction: A previous version of this article said that Omega would be voicing Cody in Street Fighter V: Arcade Edition. He actually just played Cody in the trailer, and Michael T. Coleman, who played the character in Super Street Fighter IV, will return as a the voice of Cody.