After the New Years announcement from Cody Rhodes and the Young Bucks that they'd be starting up All Elite Wrestling, a big narrative for New Japan's biggest show of the year became, "every member of The Elite is going out on their backs, right?" Sure enough, Wrestle Kingdom saw big losses for Cody, the Bucks, and Hangman Page … and, interestingly, IWGP Heavyweight Champion Kenny Omega, who was not announced as a member of the AEW roster.
The word according to Dave Meltzer (who was in the house for Wrestle Kingdom) is that Omega is considered a "wild card" for AEW, and that fat cats down at the WWE factory have made him a, "fantastic offer." New Japan wants to keep him as well, of course, but that doesn't look to be happening.
If the Pokémon collectors in Stamford get their way, it won't be the first time Omega's work for the company; he signed a developmental contract with WWE way back in 2005, and competed in Deep South Wrestling until requesting his release in 2006. Omega originally explained why he left WWE in a 2007 interview with Gerweck.net.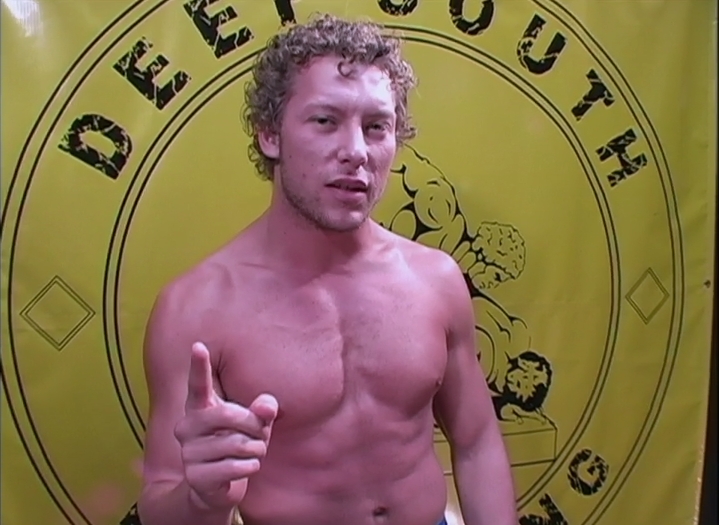 "There were personal issues that warranted a return home, and a few days off couldn't correct the problem. Aside from that, I felt as though I was falling into the 'DSW' trap … It's sad, but there are a group of guys who will be there forever, spinning their wheels and only having a few dark matches to show for it in the end. THAT, and hip replacement surgery when they're 27. I'd much rather feel proud of my work, my style, and be myself in a place like ROH, TNA, and/or Japan and have spine replacement surgery at 24."
The good news is that being himself in Japan allowed him to become one of the biggest stars in wrestling, have multiple companies vying for his work, and, as a bonus, still have a working spine at age 35.
We'll keep you updated on where he goes next, let you know if any one-winged angels show up at the Royal Rumble, and remain hopeful that a Kenny Omega WWE run will at least give us a reprisal of this classic from PWG.