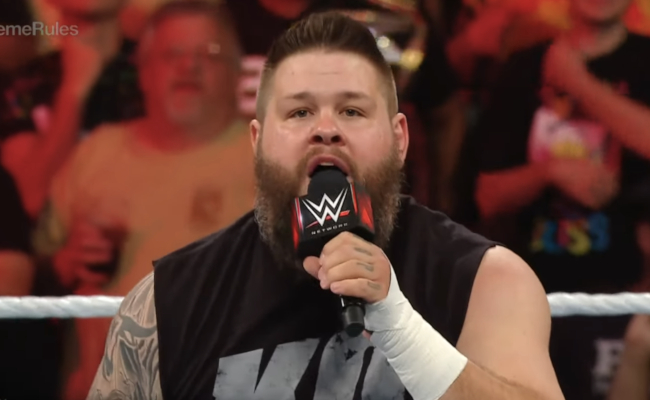 Kevin Owens is kind of on fire right now. He's had some hard times with WWE in the past, but now he's being set up as a top babyface, and he's wearing the role incredibly well. As tired as most of us are of wrestlers feuding with non-wrestler Shane McMahon, this feud feels different because KO is calling Shane out on everything that's been annoying about his recent run. Like CM Punk before him, he's saying true things that fans want to hear someone say. On top of that, the promos have been great. When Kevin's talking, he comes off as both engaging and authentic. That's always been true, but it's felt like there's something special going on these last few weeks, and we now know why.
https://www.youtube.com/watch?v=97wq9_mfDVE
Sports Illustrated reports that WWE is letting Kevin Owens improvise his promos from bullet points, rather than giving him a complete script. Scripted promos have become one of the great bugbears of WWE fandom in the past few years, and KO's recent performances serve as an illustration of why going unscripted can make things seem more exciting. It's also worth noting that Kevin Steen was already known as a great talker on the indies before he joined NXT and became Kevin Owens, and he certainly didn't build that reputation from memorizing scripts. Hopefully this bodes well for the possibility of a fresher, looser, and more dynamic WWE product going forward, as they look for ways to attract more viewers under the looming specter of competition.