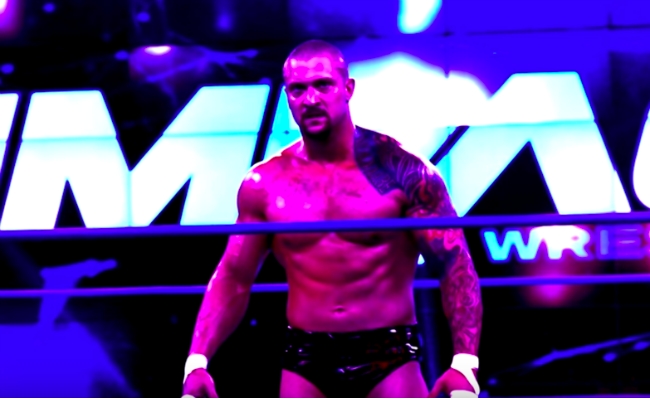 Killer Kross has been terrorizing the wrestlers of Impact Wrestling since June 2018, but it looks like he would rather make an impact in another company. According to PWInsider, Kross, also known for his work in AAA and Lucha Underground, requested his release from Impact after an attempt to renegotiate his three-year contract didn't go the way he'd hoped.
Allegedly, Kross attempted to renegotiate his contract from the per-date deal he has now to one with a base salary in addition to payments for every date worked for Impact, which would have been a six-figure-per-year deal. Impact's counter-offer was below was Kross was looking for and the wrestler asked for his release, but the company "has no current plans to offer him a release.
Kross is a talented performer in his early thirties and it's not surprising he might want to explore his options in the 2019 wrestling landscape. In addition to AEW as a new potential employer on the scene, Kross had a WWE tryout in February 2018 and claims the company expressed interest in him, and Dave Meltzer of the Wrestling Observer Newsletter reported that both WWE and NJPW had interest in him in September of last year. For now, though, it looks like he'll be staying with Impact, and reportedly the relationship between employer and employee hasn't totally broken down.