As it turns out, this was no fan: it was the actor who played the pastor in last week's Lana and Bobby Lashley wedding, hitting his cue a little early and getting in the ring for this week's Lana and Bobby Lashley wedding. Apparently, WWE security didn't know he was part of the show until someone ran out to hand him his Holy Bible prop.
Get the man a lanyard!
The pastor — played by New York based actor Rick Malone, presumably for the last time — got it together for the segment despite being beaten down by security, and even got a small acknowledgment from the announce team: "That is the gentleman who was attempting to get in the ring before the break!"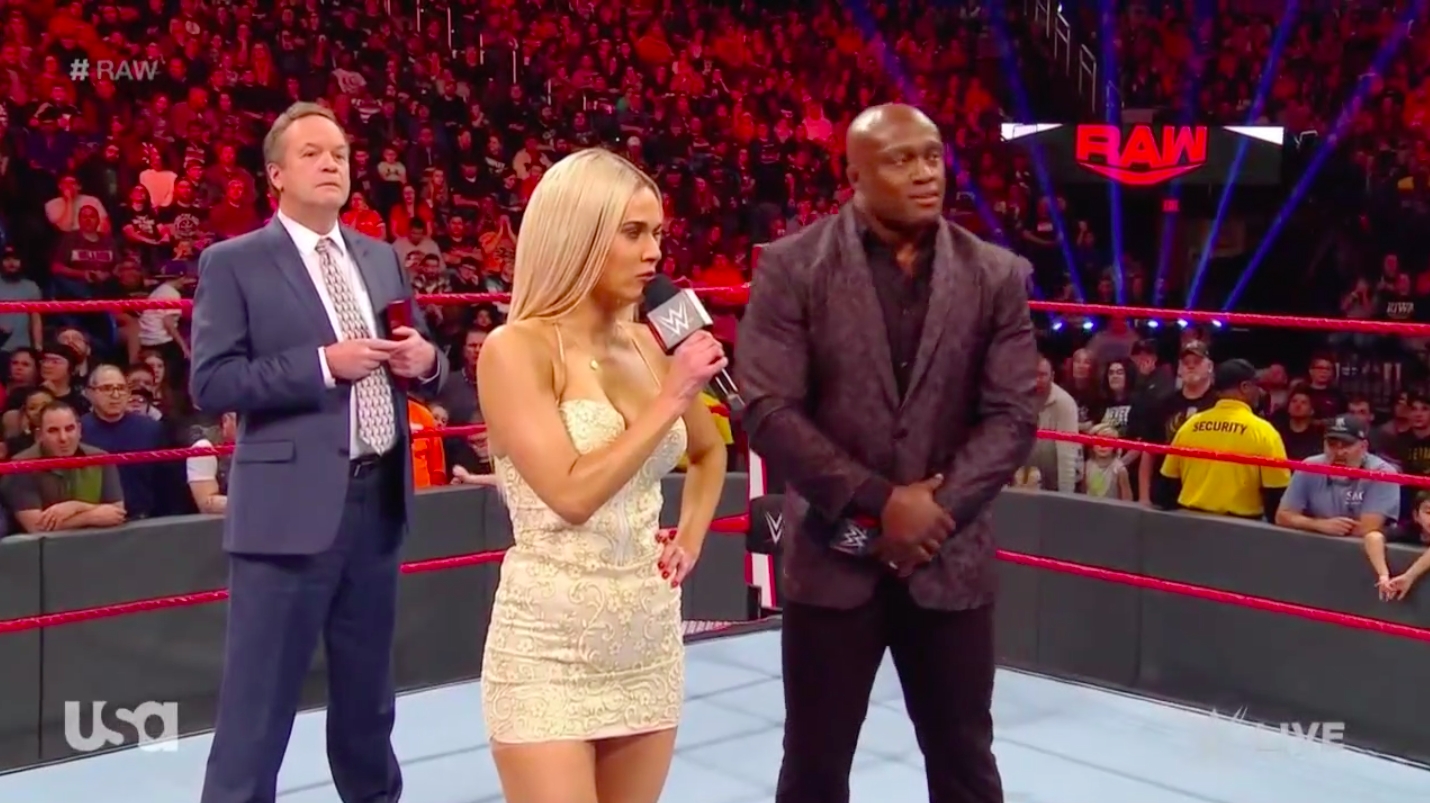 It ain't easy being an independent contractor.
UPDATE: You can read comments from Rick Malone himself on the incident and see new video at this link.