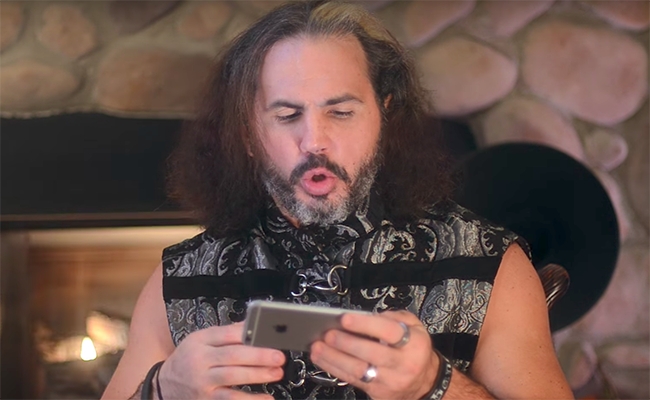 Rumors have swirled for about a month that Matt Hardy was going to retire soon, as he dealt with an injury that saw his lower back and pelvis begin fusing together. In August, he posted a message to tag team partner Bray Wyatt thanking him and saying he'll miss him, which some interpreted as a sign he was retiring while others hoped the team was simply splitting up.
Then, a few weeks back, he received what he called a "send off" from fans at a WWE Live event, only furthering the expectation that his time in wrestling would come to an official end soon. Hardy has reportedly spent some time working backstage at Raw as he looks to transition into his career outside the ring, but remain in the only industry he's ever really known.
Late Saturday night, Hardy made his retirement, at least for now, official with a YouTube video posted to his personal account titled "Time To Go Home."

In the video he says he'd "never say never" about this being it for his career, but that it's "most likely" the last time we'll see Woken Matt Hardy in a WWE ring. He doesn't use the word retirement, but the implication is clear. The description for the video offers a thanks to wrestling fans and notes that it's time for him to go home and be a father, even though he wishes this was happening on different terms.
Thank you for letting me live my dream for 26 years, wrestling fans. I don't necessarily wish it was this way, but it's time to go home. Time to go home and be a father. Time to go home and be a husband. I did so much more than I ever imagined I would do. Thanks for making this incredible journey with me, ladies and gentlemen. I love you all.
Retirements in wrestling almost always require an asterisks, but for Hardy his injuries may make this retirement stick for good. If that's the case, Hardy had an incredible career in wrestling, and he'll always be a beloved figure for wrestling fans, especially of a certain era.
Now, it's up to Jeff to carry the Hardy banner in wrestling, and while he's dealing with his own injury issues due to years of taking horrendous bumps with his high-flying style, he promises to do something "unforgettable" on Sunday night at Hell in a Cell against Randy Orton.