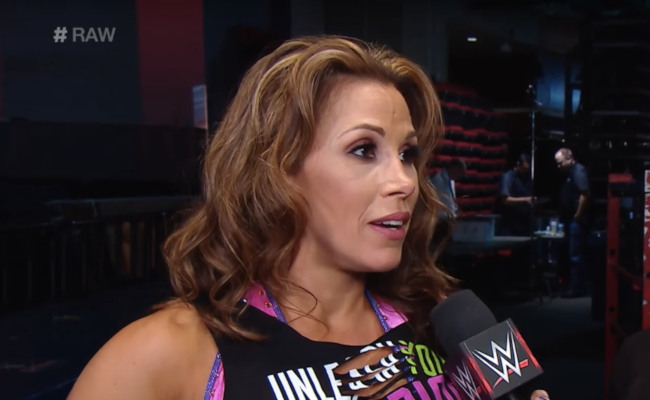 It first came out last month that veteran WWE Superstar Mickie James was out of action with a knee injury. James, who first signed with WWE in 2003 and returned in 2016 to face Asuka at NXT TakeOver Toronto before re-signing with the company for a new main roster run, hasn't had all that much to do in the company in 2019, and hasn't been seen at all since news of her injury first broke.

Yesterday, Mickie's husband, NWA World Heavyweight Champion Nick Aldis, revealed on Twitter that she was going to have surgery on her knee to repair her ACL today, and has since updated to say that it was a success. Mickie herself has also tweeted to let fans know she's okay.
Hopefully Mickie James will have a smooth, swift recovery and return just in time to be part of a vital WWE women's division (yes, there's some hopefullness in that part of the sentence too). She's often played the role of a jobber or sidekick to younger stars since returning to WWE, but she's a great wrestler who still loves the business, and it would be pretty cool to see her come back and get a real push. As one of the greatest legends still working in the women's division, she deserves no less.