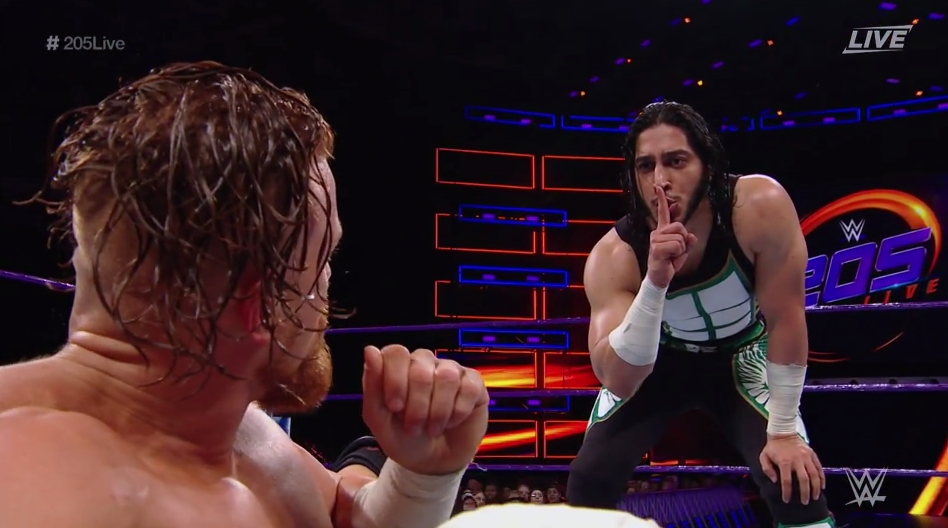 You know that whole thing about how Mustafa Ali is trying to continually change people's minds and hearts and expectations by being named "Mustafa Ali" in WWE while being a hero, instead of a ridiculous foreign stereotype? Well, he's not going to have to do that anymore, as WWE has dropped the "Mustafa" and is just calling him "Ali." Not to be confused with Allie, or Olly.
Yep, "Ali" joins the Lost Names fraternity with contemporaries like Rusev, Big E, Rowan, Harper, Otis, Tucker, Elias, and Cesaro. WWE's insistence that we're either too stupid or too forgetful to accurately identify someone with a first and last name and just call them by one or the other is one of their most confusing quirks, but I guess we shouldn't think too hard about the company that tells announcers not to use pronouns.
Here's the updated bio from WWE.com: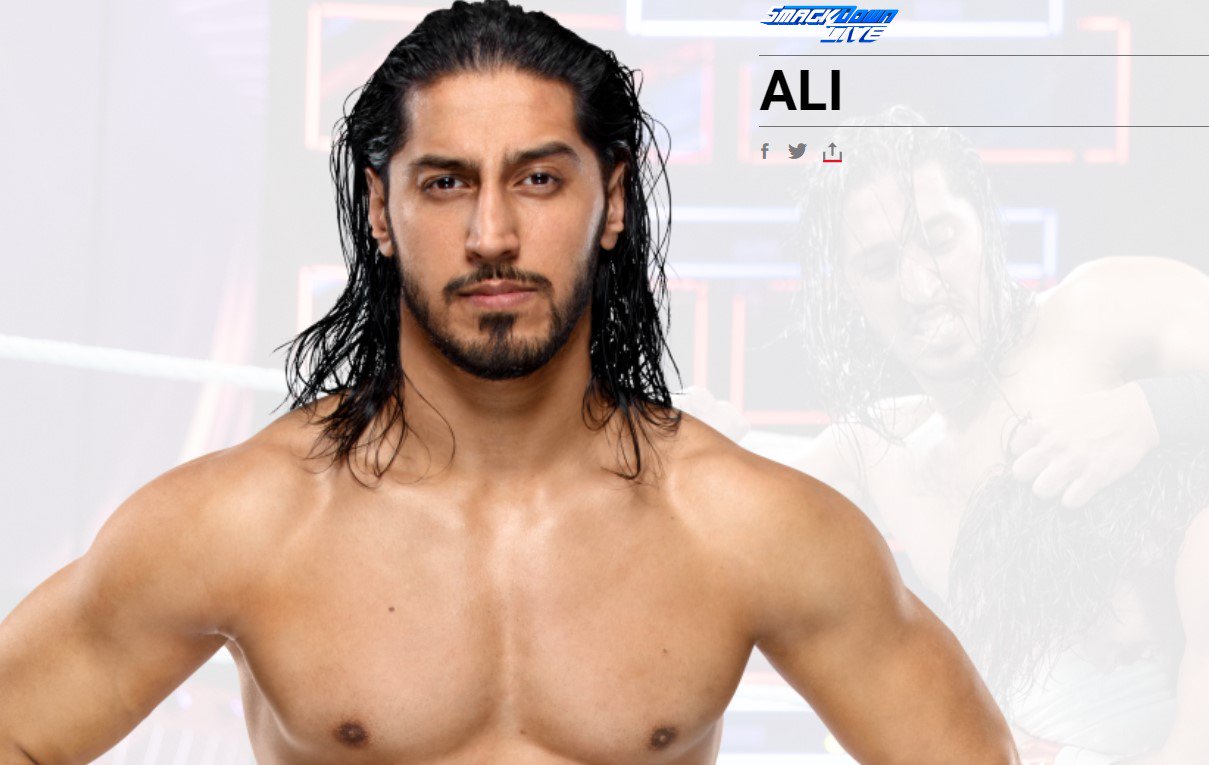 A veteran of the cruiserweight wars, Ali brought his years of in-ring experience to Full Sail University in pursuit of the Cruiserweight Classic crown during the Cruiserweight Classic.

For more than a decade, Ali has honed his craft all over the country, squaring off with some of the toughest competition that both the cruiserweight and heavyweight divisions have to offer. Hailing from Chicago, Ali exudes a quiet confidence that allows his action to speak louder than words.

An exciting competitor inside the ring, Ali now stands as an explosive member of the SmackDown LIVE roster, as he puts his extensive in-ring ability on full display when he executes the jaw-dropping 054, a reverse 450 splash on the Tuesday night brand. (via WWE.com)
Let's hope this means Ali will get a lasting position in WWE, at least, and end up feuding with top Smackdown Superstars like Dan and Kingston.
(h/t to TJR by way of Pro Wrestling Sheet)