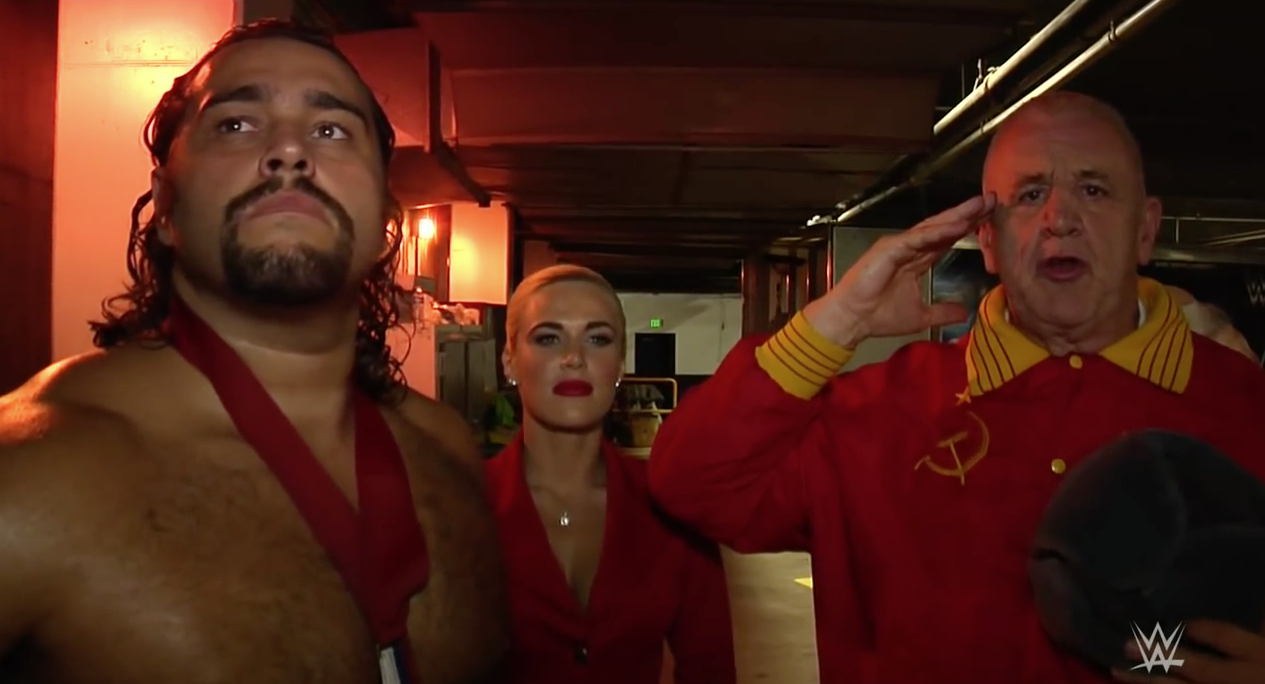 WWE Hall of Famer NIkolai Volkoff passed away this weekend at the age of 70, PWinsider reports. Volkoff was one of the most recognizable faces of the "rock 'n' wrestling" boom of the 1980s, winning the WWF Tag Team Championship twice and even appearing on the animated show Hulk Hogan's Rock 'n' Wrestling.
Even though he played an evil Russian on television, Volkoff was born in Croatia as Josip Nikolai Peruzović, and got his start in the 1960s as a member of the Yugoslavian national weightlifting team. He became a pro wrestler after emigrating to Canada and then the United States in the early 1970s, training with the legendary Stu Hart in Calgary and joining the then-World Wide Wrestling Federation as "Bepo Mongol," one half of The Mongols. Captain Lou Albano led them to a run with the WWWF International Tag Team Championship, and they were the last team to hold those championships until the mid-1980s. Volkoff's most notable tag team win had to have been teaming with the Iron Sheik to win the WWF Tag Team Championship from the U.S. Express at the inaugural WrestleMania, making those the first title belts to ever change hands at WWE's biggest show.
We'd like to send out our condolences to Volkoff's family and friends, and to cue up 'Cara Mia' in tribute.