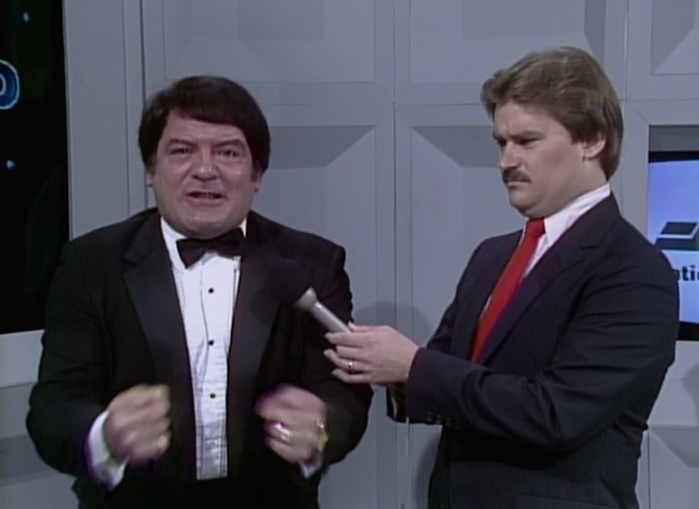 More sad news from the world of pro wrestling as classic NWA Mid-Atlantic manager 'Number One' Paul Jones has reportedly died at age 75. Mid-Atlantic Gateway shared the news that Jones passed away earlier this week, but couldn't provide further details.
While never as big a star as a Bruno Sammartino, Jones' career spanned 30 years and saw him entertain inside and outside of the ring from Texas to Tennessee and throughout the mid-Atlantic area. Although he held the Mid-Atlantic and Florida editions of the NWA Heavyweight Championship multiple times, most modern fans know Jones as the NWA's militant answer to Bobby Heenan; a slimy manager with an army of goons, a collection of bad suits and a hatred for being called a "weasel."
In and out of "Jones' Army," Paul Jones (real name Paul Frederik) managed some of the biggest and most dangerous stars in wrestling history; names like Abdullah the Butcher, Jake 'The Snake' Roberts, Rick Rude and The Barbarian. Nobody ever hated the Boogie Woogie Man more. Jones will be remembered as a unique character, an startlingly uncomfortable presence, and as the kind of guy who'd threaten to take off his jacket and fight you, but only actually do it half way.