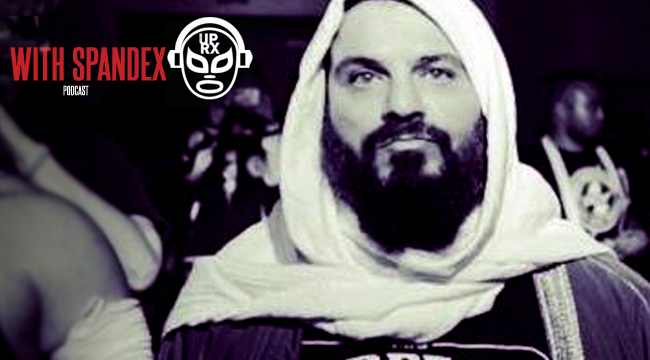 You may not immediately be familiar with the name Josef, or the Warbeast stable he's at the helm of. But it's pretty likely that if you keep up with the independent wrestling scene, you've heard of PCW Ultra. Josef — who has pretty much done and seen everything there is to do and see in pro wrestling — joins us to talk about PCW's upcoming show on March 16, and a whole lot more.
We had a really in-depth and informative conversation about working closely with Kevin Sullivan, winning and then having to surrender the NWA World Heavyweight Championship, and all of the nuts and bolts and ins and outs of running a successful wrestling promotion. (Hint: it turns out you have to spend money to make money.)
You can keep up with PCW Ultra on Twitter, and make sure to check out the very cool Warbeast website.
Make sure you send your thoughts and questions to withspandexpodcast@uproxx.com, because we'll read the best emails on the show, and we'll send you fun prizes in the mail.
You can follow McMahonsplaining on Twitter, along with With Spandex proper. Our theme song is by J.W. Friedman, who is great. You can subscribe to the podcast on iTunes, Google Play or you can stream the episode below or download it on Omny Studio.