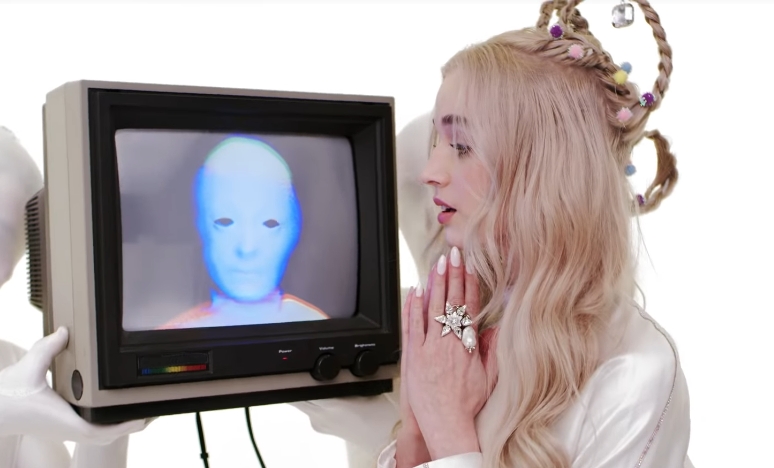 So, uh, here's some fun news we never expected to type words about. Per an announcement made on social media by Triple H, the #NXTLoud theme for the upcoming NXT TakeOver: Phoenix event on Royal Rumble weekend is 'X' by Poppy. That Poppy.
If you aren't familiar with Poppy, she's a YouTube personality who has been described as, "a combination of Andy Warhol's pop accessibility, David Lynch's creepiness, and Tim Burton's zany comedic tone." To clarify that a little, here's her … accepting, I guess? NXT's invitation.
If you haven't heard 'X,' I guess you should just watch the following video and experience it for yourself.
NXT's done a great job of reaching outside WWE's box of "official themes" for events — which have evolved from in-house musak to nu metal to dad rock to top 40 friendly R&B over the past 30 years — and as of now, I just really hope Poppy shows up in person at the show and interacts with someone. Velveteen Dream, preferably. How would they even understand each other? Would they be best friends?
On second thought, maybe her WWE Superstar of choice would be Gangrel.
NXT TakeOver Phoenix takes place on January 26, 2019, at the Talking Stick Resort Arena in Phoenix, Arizona.