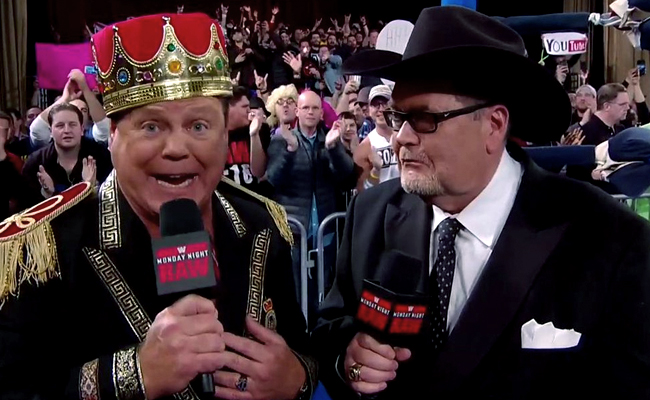 During Extreme Rules, WWE announced that next week's Raw will be a "Raw Reunion" featuring Superstars of the past. That initial promo featured Ric Flair, Steve Austin, Shawn Michaels, self-described racist Hulk Hogan, and also the Boogeyman. Those are all guys who've been known to show up when called upon, and the whole thing kind of sounds a lot like Raw 25, which drew some criticism, but did get ratings. And these days WWE seems to be in even more of a "Do whatever we can to get people to watch" place than usual, so this does seem in line with their recent choices.

Now it looks like even more WWE alumni than we expected will be at next week's show. As assembled by Wrestling Inc, here's a list of everyone who's been advertised as appearing, beyond the current weekly roster:
The Boogeyman
Booker T
Christian
D-Von Dudley
Eric Bischoff
The Godfather
Hulk Hogan
Hurricane Helms
Jerry Lawler
Jimmy Hart
Kelly Kelly
Kevin Nash
Kurt Angle
Mark Henry
Mick Foley
Ric Flair
Rikishi
Road Dogg
Ron Simmons
Santino Marella
Scott Hall
Sean Waltman
Sgt. Slaughter
Shawn Michaels
Sid Vicious
Steve Austin
Ted DiBiase Sr.
Triple H
Wrestling Inc also reports that the reunion show was USA's idea, in the hopes of improving ratings. That's not surprising, but let's be real, however much it helps the rating's next week, it's not going to do a thing for the week after.
One person who won't be at the Raw Reunion is WWE Hall-of-Famer and current AEW announcer Jim Ross. JR tweeted that he was invited, and AEW President Tony Khan had no problem with him going, but he "politely refused."