Previously on the Best and Worst of WWE Extreme Rules: We got a show that highlights how different WWE can be at the beginning and end of a calendar year, even if it feels like it's stagnant. Last year's Extreme Rules featured Ronda Rousey, the Bludgeon Brothers, Rusev (come back soon, sweet prince), Sanity, James Ellsworth, Woken Matt Hardy, and more.
If you haven't watched Extreme Rules yet, you can do that here. Remember that With Spandex is on Twitter, so follow it. Follow us on Twitter and like us on Facebook. You can also follow me on Twitter. BUY THE SHIRT.
One more thing: Hit those share buttons! Spread the word about the column on Facebook, Twitter and whatever else you use. Be sure to leave us a comment in our comment section below as well. If not, we'll hit a finishing move on your tag team partner who is also your girlfriend whom you love very much in real life, and force you into action.
Here's the Best and Worst of WWE Extreme Rules 2019, originally aired on July 14, 2018.
Best: Club Dues
Welp, that's the end of Finn Bálor's run.
Finn Bálor won the Intercontinental Championship at this year's WrestleMania, and then pretty much fell off the face of the Earth. He's been in complete obscurity the past couple of months, only wrestling dark matches after Smackdown to make room for all the "wild cards" and stutter-started, commercial-avoiding 2-out-of-3 falls affairs, and only got involved in a TV feud again when another guy who'd been lost in oblivion, Shinsuke Nakamura, wandered up and Too Sweeted his title belt. Now, only five days after getting his ass handed to him in a non-title match on Smackdown, Bálor gets his ass handed to him again on an unannounced, pre-show-opening match and loses the championship.
While I'm not thrilled by how anything in that previous paragraph happened, there are some positives. For starters, we got a couple of Bálor vs. Nakamura matches. We've also (hopefully) given Nakamura a reason to be a TV regular again. '90s Eric Bischoff wasn't exactly a champion of puroresu, but he often put Japanese performers on his shows on a regular basis and never asked them to chop off anybody's dick with a samurai sword. Also, maybe somebody realized that if they're going to try to do the Bullet Club in WWE and already have the creator of the damn thing hanging around they should finally put them together? I could get behind an original four redux of Bálor, Styles, Gallows, and Anderson.
As long as Charly Caruso doesn't get to join.
And speaking of those other guys, they're still Building Momentum™ as a faction and have officially removed the United States Championship from the one and only transitional champion, Ricochet. It's a very good, 16-minute championship match that builds off their previous encounters and Styles wins strong — with the Styles Clash off the ropes, which he's been establishing as his Ultimate Death Kill move over the past few weeks — but only after Gallows and Anderson repeatedly interfere. I don't think wrestling needs more, "oh no, faction cheated, now they're beating down the guy they hate," stuff, but I guess if you're asking for a Bullet Club, you're getting what you pay for.
My only complaint for the United States Championship match is that the crowd seemed super dead for it. I've read a lot of conflicting reports, though, as people on Twitter last night were saying the crowd sucked ALL night (which they didn't, at least not during the first half of the show), while others in attendance were saying the crowd was super into everything. Maybe it was just an issue of them mic'ing the crowd too much early on and dialing it back too much in the second half? Maybe it was the order of the card? They seemed back into it near the end of the main event, so who knows.
Best: Club Drews
It's been a great weekend for Drew Gulak.
While he didn't win his bout against Matt Riddle at Evolve's 10th anniversary show (which you can read results from here), he had a baller Catch Point entrance and the best match of the night. Adam Cole vs. Akira Tozawa was also good in that NXT live event kind of way where the finish is never in question, but Gulak and Riddle was just straight-up great professional wrestling.
Gulak rights the wrongs of his Evolve loss at Extreme Rules Kickoff Show® by defeating Tony Nese with the "Cyclone Crash," aka Shane McMahon's old signature move. Kevin Owens used it for a while, too. Good to see wrestling's new stars take notes on the Best in the World!
In all seriousness, Gulak and Nese found themselves in a familiar spot here; they got stuck on the pre-show, only got about seven minutes to work, worked their asses off with what they had, and made a great impression. Nese might be the most improved wrestler in the world in 2019, and I legitimately hope Gulak holds onto the Cruiserweight Championship until someone as good as him steps up to take it away. Let's hope they skip an attempt at Raw or Smackdown and eventually "call up" KUSHIDA to 205 when he's done doing whatever he wants to do in NXT.
Also On The Kickoff Show
"Can I start you off with a delicious strawberry margarita or a Long Island iced tea?"
"Water."
"Would you like a lemon in that?"
"I need to speak to your manager."
Best: Shane McMahon Vs. Undertaker? Really?
I know, I'm as surprised as you are.
If you're a regular reader of the columns, I hope you know how much effort I've put into taking something I subjectively don't like — Shane McMahon matches, Undertaker matches, and usually any combination of the two — and approaching it constructively. The issue with Shane McMahon isn't just "Shane McMahon," it's that they have him wrestling long, competitive matches with guys who are supposed to be young-ish top stars, often pinning them, either with help or by himself. With The Undertaker, it's that everything since WrestleMania 31's felt kinda like we're dragging a tired old man out of retirement and asking him to still wrestle peak-era Undertaker matches. Again, they're too long, and they're asking him to do too much. He's 54-fuckin' years old, you guys, why are we still asking him to play a zombie in eye-liner?
Extreme Rules fixed BOTH of those problems, and the show benefited from it. A tag team match alongside a workhorse like Roman Reigns is perfect spot for Taker. Maybe I'm wrong, but I feel like at this point fans just want to see The Undertaker and watch him play his hits. We don't need him working through 20-minutes of storytelling. Tag in, look good doing a couple of things you want to see him do, tag out. With Shane, "loud-mouth capable of bursts of brilliance who is in over his head," is what we liked about him in the FIRST place. He was never a "great wrestler," he was just Vince's dipshit son who would talk his way into a beating and then somehow go above and beyond in an attempt to defend himself. But he almost always lost, you know? So having Drew McIntyre and Roman Reigns anchor most of the match, letting Undertaker look good without having to get exhausted and clumsy, having Shane play up the actual Shane McMahon character (with Flying Elbow-Drop™ Action!), and keeping the whole thing to around 15 minutes are all positives.
And honestly, I've never been an Undertaker homer but even I can't help but pop for shocking comedy sit-ups.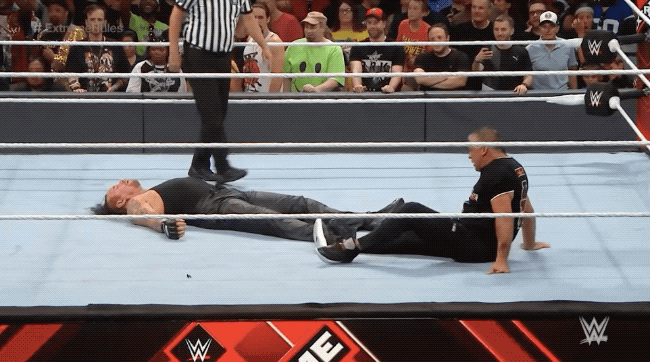 Remember, there are always roles for veterans in wrestling even when they're far beyond their prime. It's just in matches like this, and not in 45-minute wankfest main events or outdoor bouts in 100+ degree heat against guys who were never very good at marquee matches to begin with.
Best: The Rest Of The Tag Team Matches
Tag team wrestling is great. Did somebody at WWE finally figure that out? Did Triple H sneak the NXT style guide into a producer's hands on Sunday afternoon?
Both tag team championship matches were good, with the lesser (I can't believe I'm typing this) being The Revival vs. The Usos. There's some good stuff in here with great tag work and about 13 minutes, which is 10 more than I would've predicted, but the feud between the teams has been so bad it did a disservice to their work. Maybe that's just me. I'm willing to accept that. Pro wrestling is probably more about the destination than the journey, but the journey informs the destination, and a journey about back hair and ball sweat is a tough one.
The better of the two (by a lot) was the Smackdown Tag Team Championship triple threat between Daniel Bryan and Rowan, Heavy Machinery, and The New Day. Bryan has been a wrestling wizard for 20 years, New Day is routinely one of the best tag teams on the roster if not the best tag team WWE's ever had, and Heavy Machinery rule when they're allowed to do what they learned to love to do instead of like, dancing with No Way Jose and creaming their jeans over Mandy Rose.
New Day's win was surprising, but well deserved. WWE loves the image of a faction holding all the championships, and it makes sense to give us at least a month where the very-into-telling-us-how-many-title-reigns-they've-had New Day holds tag titles while Kofi ruthlessly wields the WWE strap. I worked myself into a shoot in the Extreme Rules predictions thinking maybe they'd save both tag divisions by giving New Day and the Usos the respective championships and having them unify them at SummerSlam, but I suppose they could just as easily do that with the Revival.
Bryan being the one to take the loss not only makes New Day's win feel important, especially after how contentious he'd been toward them as a group heading into WrestleMania, but gives Bryan an excuse to break from the Tag Team Division and get back to important business (as seen in the post-match promo above). Maybe Bray Wyatt will get the band back together on Raw, and Bryan can step up to either be the guy who takes the WWE Championship back from Kofi Kingston at SummerSlam, or spends his fall working incredible matches to position himself for something important at WrestleMania. Nobody puts Daniel Bryan in a corner.
Best: Monster Among Last Men
My reactions during this match:
Oh. No.
oh no
Oh No!
OH NO!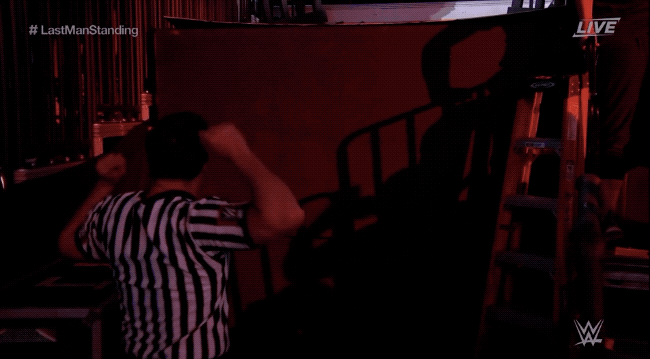 I wasn't expecting much from this, mostly due to WWE's announcement of a "ruptured spleen" from Strowman that felt like a reason to write him off TV again for a while, but apparently dude has a Wolverine healing factor and the whole thing exceeded expectations.
The fight went all over and throughout the arena, from the powerslam onto the thankfully well-protected-for-once crash pad (with Kool-Aid man finish) to a random fan I thought was Kenny Omega for a second getting thrown around. "Boing," indeed. Plus, this shot of Lashley and Strowman fighting in front of a giant sign that says PARDON OUR APPEARANCE is as thematically appropriate and unintentionally hilarious as you can get.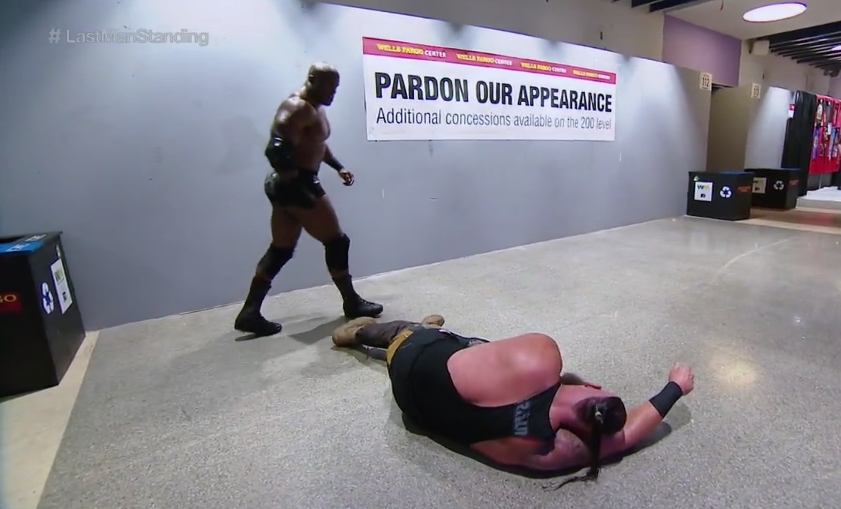 My only complaint is that it's the middle of summer, school's out, and Nicholas still hasn't shown up to help Strowman out in any of these American Gladiators competitions and hardcore match variations. Tell me you don't want to see Strowman and Nicholas vs. Lashley and Lio Rush at SummerSlam, you liar.
Eh: The Handicap Match
In our predictions post, I tried to rationalize why they'd run a 2-on-1 handicap match pitting Bayley (who is supposed to be the babyface, but has spent the entire feud puffing up her chest and McMahonsplaining to her opponents why they don't get to be friends) against classically very heel but currently not-so-much Alexa Bliss and ostensibly very babyface Nikki Cross. The thought process was mostly, "maybe Cross will lose and Bliss will attack her over it, proving Bayley and the nosy-ass women's division right, which seems like the WWE route to take," with an optimistic side of, "maybe Cross will win, eschew Bliss' friendship, reveal that she's been the mastermind all along and played not only Bliss, but the entire women's division." Then there was the build about Bayley not having any friends herself, which felt like a way to get either Sasha Banks or Charlotte Flair back into the mix.
I guess I didn't think of the even easier booking idea, which is Bayley just winning the match like it's nothing, Bayley not needing friends, Bliss and Cross looking disappointed in the fact that they lost, and nothing else happening. If something does happen, they'll figure it out on Monday or Tuesday afternoon for Raw, or Smackdown, or both. It was fine.
Best: Switzerland Vs. Holland
Bless whoever put this match together. You see how much fun it is to take two guys who are really great at pro wrestling, put them into a match that gets about 10 minutes, let them focus the match on how good they are at fighting, and avoid any overbooking or bullshit?
This is great, and WWE would get a lot more mileage out of dorks on the Internet if they'd just use 20 minutes of their weekly 3-hour and 2-hour TV shows to run something like this. It's what at least a sizable portion of the audience is dying to see, instills good will, reminds us that the bizarre product we're watching can be presented as competitive art, and allows performers who feel shackled by iffy creative to get in the goddamn ring without baggage and do the thing they love.
I like that the match was so focused on strikes — the European uppercut vs. kicks — but still maintained an understanding of limb work. Black focused his strikes mostly on Cesaro's legs to hinder his power, which pays off when he's able to get out of a Sharpshooter because Cesaro can't keep his balance in a squat. It also gets him get out of the crossface Cesaro transitions into. The finish is still a knockout blow with Black Mass, but while it's still a kick to the face, it was only able to happen because of how vitally Black was able to slow Cesaro down. Really great work.
Plus, when you sign up for an Aleister Black vs. Cesaro match, this is the exact spot you want to see:
Now let's keep Black in the ring, and not let him get locked in another janitor's closet for two months.
Worst: Joe Catches The Bouquet Again
I really hate to say it, but please, no more pay-per-view championship matches for Jobber to the Stars Samoa Joe. He's lost like eight of these in a row now, hasn't he? He didn't even seem like he tried very hard here, and just kinda farted out after getting hit with Trouble in Paradise. What a fucking bummer.
The wrestling was fine, but it's not even a, "they didn't do one of the things I was hoping they'd do and advance the story" stuff like the Smackdown Women's Championship match. It's just a guy who gets slotted into loser roles in placeholder championship matches losing another placeholder championship match. Both men deserved better than a flat, disappointing stop-gap on an otherwise energetic pay-per-view.
LOL: Dolph Ziggler
Thanks for coming, guy. Now that he's lost a 14-second unannounced match via Unexpected Sit-Down, can we never hear that one Dolph Ziggler promo about how great he is again?
Best: The Greatest Superstars In History!
Featuring: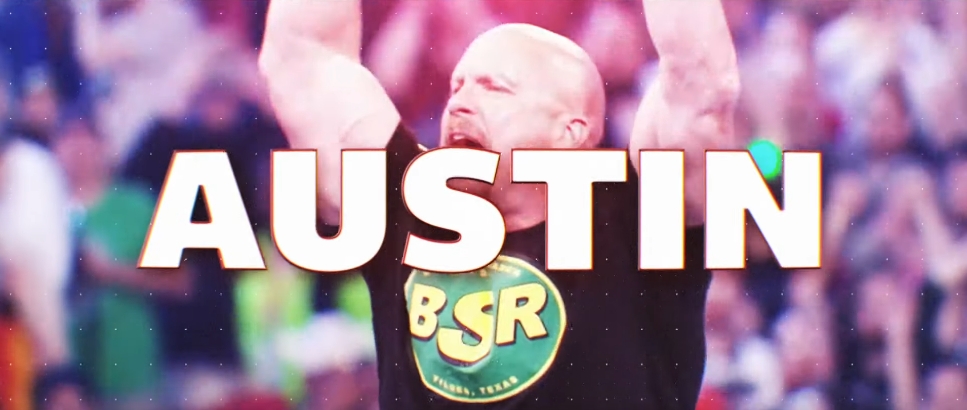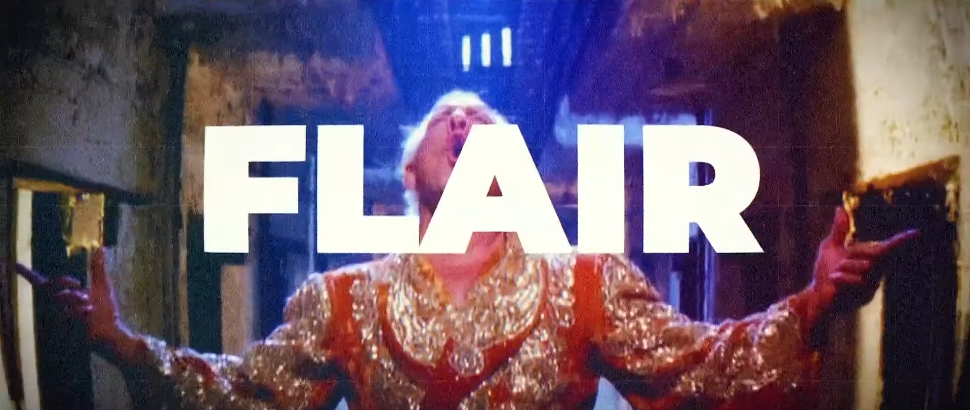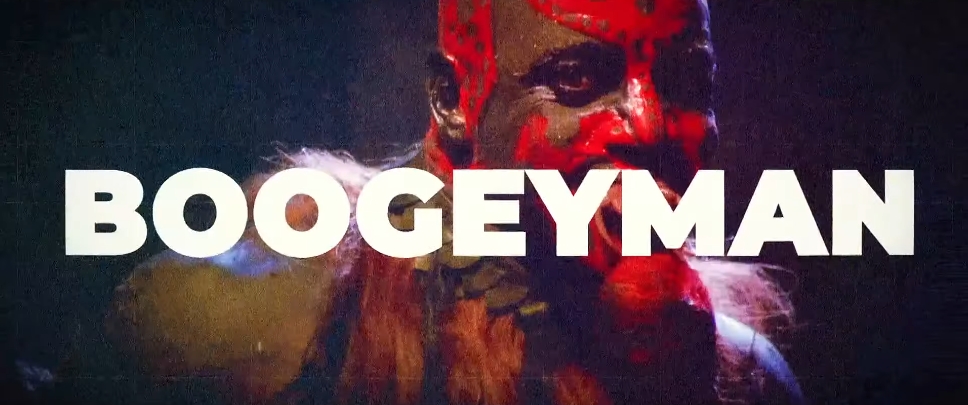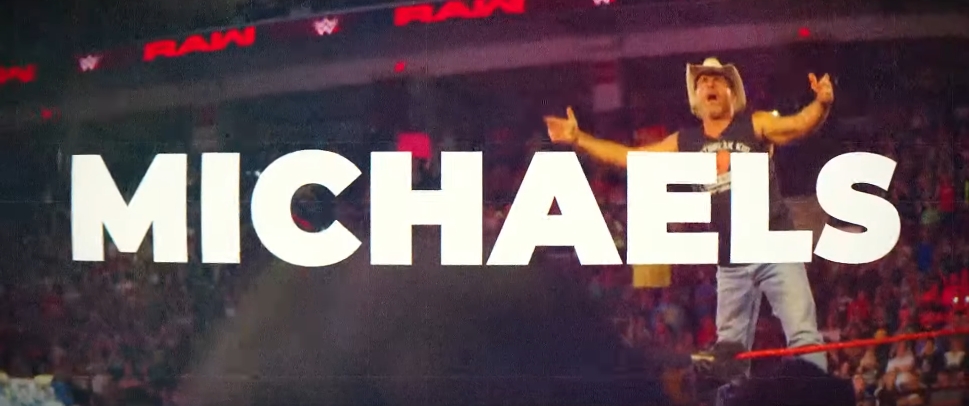 … wait, go back one
Worst: AW NUTS FANS, WE'RE OUT OF TIME, SEE YOU NEXT WEEK ON NITRO
In case you didn't realize what a WCW pay-per-view Extreme Rules was, the entire under-card was watchable-to-great to set up a completely bullshit, overbooked main event where the rules stop making sense the more you think about them, that sacrifices the momentum of its young stars and only exists to put over a part-timer nobody wants to show up or win in the first place.
The conceit of the match is that it's an "Extreme Rules" match — meaning no rules, basically — that is also a mixed tag team match, which requires very stringent rules about tagging in and out and how men can only wrestle men and women can only wrestle women, which everyone politely understands and obeys. It's also "winner take all," suggesting that whoever wins the match wins whichever championship they'd normally win plus the corresponding championship for their partner, which also works until you realize that given the rules, Corbin could pin Becky Lynch to win the Universal Championship, or like, Seth Rollins could stomp Lacey Evans to retain. It's extreme, and also not extreme, at the same time. PLUS, Paul Heyman announced that Brock Lesnar would cash in later, which (1) eliminated the surprise of Brock Lesnar showing up and cashing in, (2) made the finish of the match feel like an inevitability with no drama, and (3) brought up interesting questions like, "if Lesnar cashes in to join the winner takes all match and wins, does he become Universal AND Raw Women's Champion?"
Journey To The Center Of Lacey Evans
Anyway, the first thing you'll want to know about the match is either Vince McMahon or the New Japan Pro Wrestling camera guy was working camera one, because, well …
Nothing says "bring in the teenage audience" like an extreme close-up of the burlesque mom's entire colon.

Becky Lynch Gets Fridged
You know, I don't have any problems with the men and women in these matches interacting — I'm a fan of it most times, in fact, because the size and strength gap between men and women on WWE TV has progressively shrunk over the past 30 years and it's a TV show, so none of it's real anyway — but I wasn't feeling Becky Lynch getting hit with a finisher just to motivate Seth Rollins to give a shit about the match.
There's the whole "fridging" argument to be had, but even avoiding that, it creates more questions than it answers. Is Baron Corbin the only person who realized you can't have a mixed tag team match with rules and also make it extreme rules with no rules? If so, did he just figure it out then? It's not really a heel move if he knows how the match works, is it? Why didn't he try to pin Lynch instead of letting her roll out of the ring? Why didn't Seth Rollins try that hard to begin with, and just run up and attack Corbin with weapon shots and finishers if he could? Why did Lacey Evans just wander away in fear after being in there with Rollins for 20 minutes? Shouldn't she have at least attempted to break up a pin, because the Universal and Raw Women's Championships were on the line, or maybe try to score a win on an unconscious Becky while Rollins was flipping out?
Brock of Ages
As mentioned, none of this matters, because the finish was presented as an open expectation halfway through the pay-per-view. Sure enough, it didn't really matter what happened, becasue Brock Lesnar was cashing in. And because Brock's supposed to win, he's able to murk Rollins with one F-5 when like half a dozen might not have worked otherwise, and Becky's too Baron Corbin'd to slide in to break up the pin or lob in an object to save her boyfriend's title via DQ. Couldn't Roman have jogged out there and leant a hand? Anybody?
So yeah, Brock's champion again. Presumably this one won't last two years or whatever and he'll either lose it at SummerSlam or on the first Smackdown on Fox, because wild cards or whatever, but it makes you wonder why they needed to give him Money in the Bank at all. Lesnar could easily manipulate himself into a title match whenever he wanted via Evil McMahons and Paul Heyman, and someone who'd actually killed themselves trying to win an entertaining ladder match could've gotten a rub. I dunno. At least we don't have to worry about Money in the Bank booking for another half a year. Let's hope they have a plan for Brock this time, and that he doesn't just vanish like the secondary championships, the Women's Tag Team Championship, or the Universal Championship of old.
Best: Top 10 Comments Of The Week
Oops Pow Surprise
He stuck the Shockmaster landing!
Harry Longabaugh
Just ask Tommy Dreamer, you can't trust Heyman when he says you can cash something in.
The Real Birdman
We have to throw it to commercial and see if Lesnar can successfully cash in 2 out of 3 times now
Cami
Does this mean Brock is Becky's boyfriend now?
FreewayKnight
Otis Dozovic: The Very Hungry Caterpillar.
Infinite
I truly believe Cesaro could juggle cruiserweights if he tried
HighEnergyForever
"So I'm the defending champion of both shows now. Cool."

-Kofi
Brute Farce
Shane's "punches" are to fighting what "peek-a-boo" is to hide-and-seek.
solek22
Braun/Lashley fighting in front of the line to the bathroom of people not wanting to see this match.
LUNI_TUNZ
"Rules are rules." – Extreme Rules 2019
Those are your Extreme Rules. A very good show, with a couple of very WWE main events.
Thanks for reading, as always. Social media shares help us a hell of a lot, so if you'd like to give us one, we'd appreciate it. If you don't, we'll attack you with a kendo stick for several minutes. Also, drop down into our comments section below and let us know what you thought about the show, since "best match of the night" could be pretty contested.
Make sure you're here on Monday and Tuesday nights for the fallout, and get hype for that legendary Boogeyman appearance on next week's Raw.