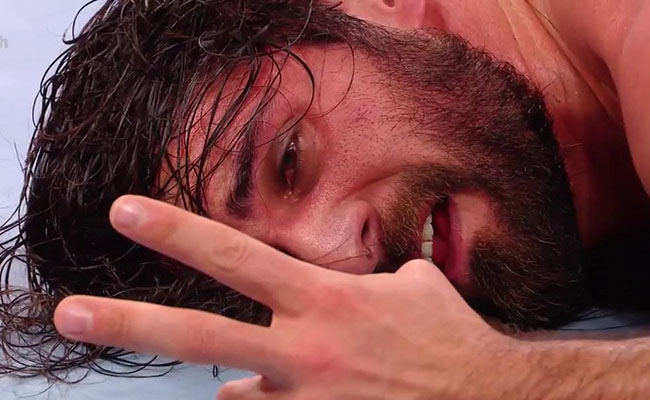 Of course by now you're well aware that WWE Raw has been on the air for over 25 years. I know that WWE barely mentioned that fact in the past couple of months, but it's true! But amazingly, with all of that history, Seth Rollins was able to accomplish something no one else has done before in the history of WWE's flagship weekly show.
No, we're not talking about him pinning Roman Reigns and John Cena, clean, back-to-back. (Although that's certainly worth mentioning, especially since the number of people who have pinned John Cena clean in the past DECADE is shockingly low.)
As Raw continued and the show-opening Gauntlet Match breezed through the first hour without getting halfway through the participants, fans were aware they were seeing something very special. Twitter was abuzz with the incredible work Rollins was putting in, as he eliminated both Reigns and Cena in a spectacular match.

Rollins was, sadly, eliminated by Elias shortly after that, and he received a standing ovation from the crowd for his performance. But I bet no one in the crowd was aware they had just witnessed history when they stood and applauded.
Yes, no one on Raw has ever wrestled for as long in a match as Rollins did on Monday night. AND he eliminated Reigns and Cena!
You can watch him pinning Reigns and Cena and getting pinned by Elias in the video below.
Yeah, we'll forgive you if you gave Rollins a standing ovation yourself in your living room. You're only human.
Have you checked out our wrestling podcast?
[protected-iframe id="db446fc3605e1fc73492abe130289e76-60970621-10222937″ info="https://omny.fm/shows/mcmahonsplaining/episode-26-jimmy-jacobs/embed?style=artwork" width="100%" height="180″ frameborder="0″]