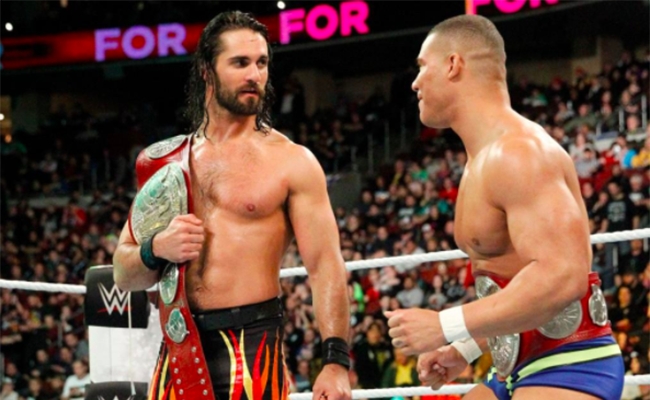 After losing the Raw Tag Team Championship at Sunday's Royal Rumble pay-per-view, neither Seth Rollins nor Jason Jordan were on the following night's episode of Raw. It's not like there was much spare room for a couple of losers anyway, considering there was another attempted murder by Braun Strowman on that show, and no one really noticed their absence that much.
Jordan and Rollins losing the titles to the Bar at the Rumble was pretty widely considered the worst match of the night, just because of the weirdness of it. The match was built around a concussion story after Jordan was sent face-first into the ringpost, and it mostly served as a way to get the titles back onto Sheamus and Cesaro, and to further create dissent between Rollins and Jordan, who already don't like each other.
But their loss, the way the match was structured, and them both being off television the following night might all be due to some nagging injury issues that both men are facing.

According to the latest Wrestling Observer Newsletter, Rollins and Jordan are both banged up. Jordan had previously been pulled from a handful of house shows leading into the Rumble, with what was believed to be a back issue.
Dave Meltzer of the Observer is reporting that Jordan actually has a neck injury, and that he has been protected recently in matches so he has to put himself at risk at little as possible. He is also reportedly having issues with grip strength, which could be cause for serious concern. Rollins reportedly has a bad back as well, although that issue is not as serious as Jordan's, and he is working through that injury for the most part.
There is also a chance that WWE is building up to a WrestleMania match between these former tag champs, but Meltzer notes that due to Jordan's condition, "nothing regarding Jordan can be locked in right now."
Hopefully, both Jordan and Rollins can get some rest and recovery in as we head into the thick of WrestleMania season.