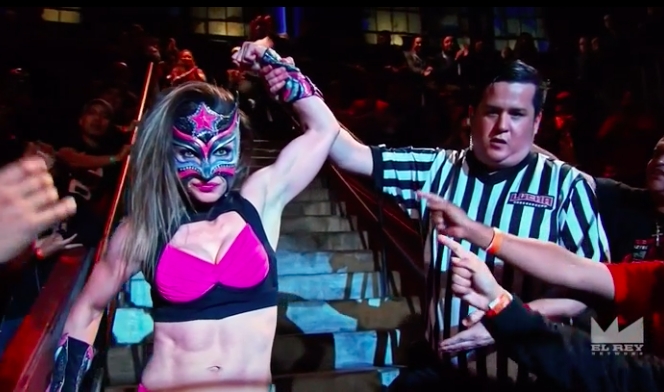 Former Lucha Underground and AAA wrestler Sexy Star is moving her career from the ring to the cage. With her character as a defender of abused women and her accomplishments intergender wrestling, including becoming the only woman to win the Lucha Underground Championship, she was once an inspiring figure. But since she injured Rosemary with a shoot armbar at Triplemanía XXV and was subsequently stripped of the Reina de Reinas championship, Star's profile in the wrestling world has fallen significantly. However, she has found success in her professional boxing career, with an undefeated record of 5-0 since her debut fight in April 2017.

Today, The Wrap reported that the 36-year-old Star (real name Dulce Maria Garcia) will transition from boxing to mixed martial arts. She signed a multi-fight deal with Hispanic mixed martial arts promotion Combate Americas, with her debut coming up on April 12. Combate Americas president Alberto El Patron (fka WWE's Alberto Del Rio) shared the announcement on social media and pointed out the historical significance of a woman competing on a professional level in wrestling, boxing, and MMA.
Maybe we'll see that armbar again soon in a context where it's actually allowed.