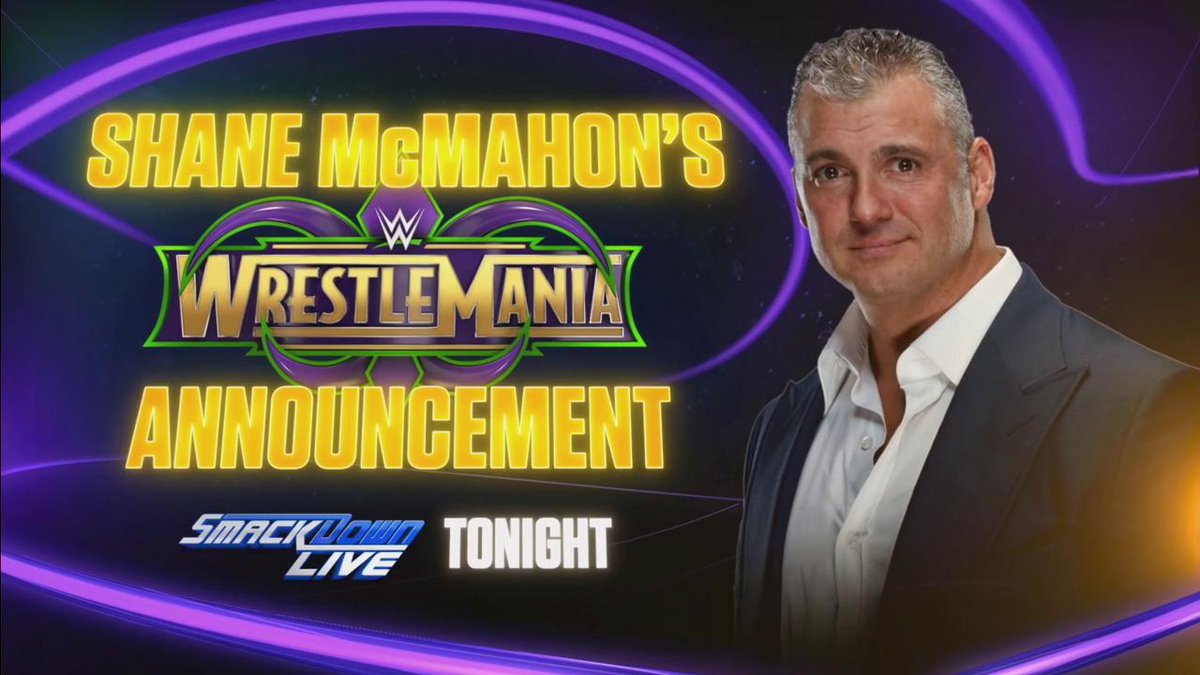 Since at least SummerSlam of last year (yes, it's been that long), the main storyline in the Smackdown Live brand of WWE — or at least, the storyline taking up the most minutes of screen time from week to week — has been Shane McMahon vs. Kevin Owens and Sami Zayn. It's a storyline and a feud that hasn't been very well-received by hardcore WWE fans, but it sure has persisted!
Basically, the story is that Kevin Owens has perceived McMahon, the Smackdown commissioner, has been biased against him and has screwed him out of opportunity after opportunity, contrary to McMahon espousing Smackdown as "the land of opportunity." The injustices against Owens were similarly picked up on by Zayn, who eventually sided with Owens at Hell in a Cell and joined forces with his lifelong frenemy.
The problem is … Shane McMahon's character really HAS screwed over Owens and Zayn time after time. Smackdown general manager Daniel Bryan, at constant mutual-respect odds with McMahon, has tried to counteract McMahon's slights against Owens and Zayn by giving the two Superstars counter-opportunities … which McMahon then finds a way to circumnavigate.

This seemingly came to a head on Sunday at Fastlane, when McMahon was accidentally superkicked by Owens, and then responded by pulling the referee out of the ring when it seemed the ref was about to count a pinfall awarding the WWE Championship to Owens. He similarly pulled Zayn out of the ring at a similar point later in the match. Also in the Fastlane main event, Owens and Zayn finally came to blows once again, when Owens wouldn't trust Zayn to be a man of his word and lay down for a pinfall.
Fastlane went off the air with McMahon shaking his head at a defeated Owens and Zayn, and then he promised a "major WrestleMania announcement" for Tuesday's episode of Smackdown Live. Many assumed McMahon would be putting himself into another WrestleMania match, possibly against Zayn and Owens in a Triple Threat.
McMahon's segment was the main event of Tuesday's Smackdown Live. He addressed his myriad of issues with Zayn and Owens over the past months, and said he may have occasionally overstepped his bounds as commissioner. He said effective immediately after this week's show, he is taking an indefinite leave of absence as commissioner, and that Daniel Bryan will be going it alone starting next week, but he has one more match to make.
McMahon announced it would be Kevin Owens vs. Sami Zayn at WrestleMania, and started to leave, but was interrupted by Owens, who said he can beat up Zayn any time he wants. Zayn then interrupted and said thank god McMahon is leaving. McMahon said he's baffled that they're getting the opportunity of a WrestleMania match. Owens said he appreciates that, and he's pretty sure Shane will appreciate this, too. Zayn attacked McMahon from behind, and though McMahon fought back, they beat him down 2-on-1.
Referees tried to come to McMahon's aid, but Zayn and Owens tossed them and continued the beatdown, including putting McMahon's head in a chair and running it into the ringpost.
They then dragged him all the way to the back. Backstage, Owens powerbombed McMahon onto some equipment.
McMahon's "major WrestleMania announcement" ultimately served as a prelude to what we can only assume is Bryan announcing the Triple Threat match next week, but if McMahon is indeed taking a leave of absence after WrestleMania, that's a definite game changer for Smackdown Live.