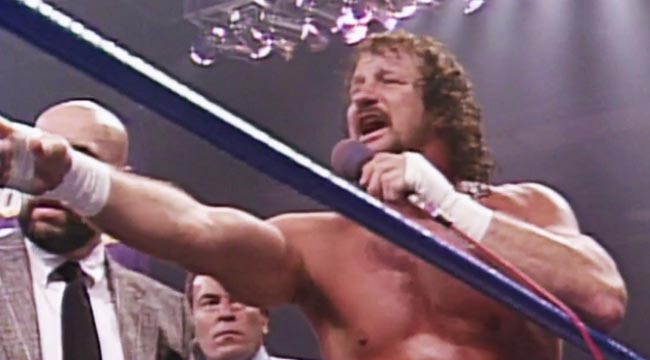 Terry Funk is already one of the greatest legends in the history of professional wrestling, but he wants to add another accolade to his list of accomplishments: kicking the President of the United States' ass in.
During a speech on Wednesday, former Vice President Joe Biden would take Donald Trump "behind the gym and beat the hell out of him" if they were in high school. Trump, who we guess we should remind you is the actual President of the actual United States, responded by saying Biden would, "go down fast and hard, crying all the way." Terry Funk thinks that bout would be "very, very shitty to watch," and that he wants to jump in and make it a septuagenarian triple threat. Via Deadspin:
"If those guys went at it, it would be a very, very shitty thing to watch. I'd love to get in the ring with those two assholes. Both of them at once would be fine with me. They don't even have to tag in. If either one of them's looking for an ass kicking, tell them to call me up. I'm over 70!"
Our money's on the Funker, but honestly our money's on Funk no matter who he fights. 73-year old Terry Funk could beat up me and pretty much everybody you know, and could probably take two or three branches of government by himself. All three if he gets to use the flaming branding iron.
How funny is it that if that fight happened, Joe Biden would be the only guy involved not in the WWE Hall of Fame?