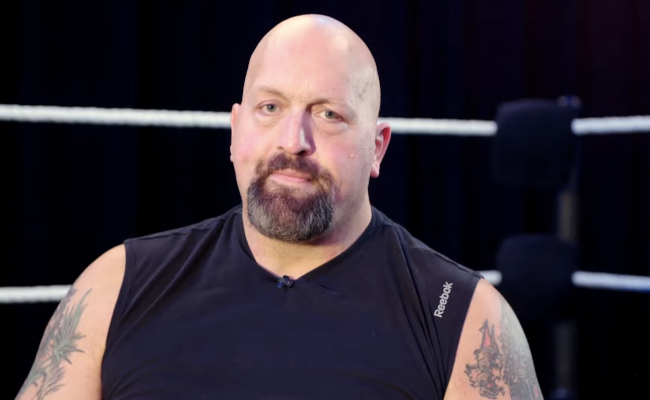 The Big Show, aka Paul Wight, has remained a fixture of WWE despite not really wrestling anymore or even appearing regularly on WWE TV. He hasn't had much to do since feuding with Braun Strowman and Big Cass back in 2017, but he's a mainstay of WWE's charity work, and seems to be well-liked by pretty much everyone in the company. Just last year he signed a deal to stay with WWE, despite his lack of TV time. Now it turns out Big Show's on his way back to television, but in less of a wrestling context.

As reported on Deadline, Netflix has approved a new scripted family comedy series starring the Big Show, titled The Big Show Show, which will begin filming next week. In addition to Wight, who will play a fictionalized version of himself, the series features Allison Munn as his wife, and Reylynn Caster, Juliet Donenfeld, and Lily Brooks O'Briant as his daughters. Here's the synopsis as offered by Deadline:
In The Big Show Show, when the teenage daughter of Big Show (Wight), a retired world-famous WWE Superstar, comes to live with him, his wife and two other daughters, he quickly becomes outnumbered and outsmarted. Despite being 7 feet tall and weighing 400 pounds, he is no longer the center of attention.
The series is produced by WWE Studios, naturally. This is the second family-oriented WWE Studios project to be announced for Netflix, after the fantasy wrestling movie The Main Event. The showrunners for The Big Show Show are Josh Bycel and Jason Berger, best known for Happy Endings and LA to Vegas, respectively.
The Big Show has acted before, in countless TV guest spots, and the occasional movie like WWE Studios' Vendetta. If the sitcom plays to his natural comedic timing and charisma, rather than just easy jokes about how big he is, it could actually be pretty fun.