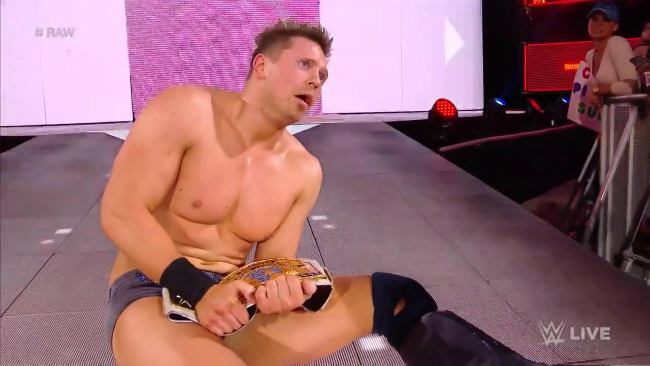 Perhaps you're one of the WWE fans who watched last Sunday's Backlash pay-per-view and wondered why Roman Reigns vs. Samoa Joe — a match with no announced stakes — main-evented instead of the no disqualification bout for the WWE Championship that was called a "dream match" on a WrestleMania card less than a month ago.
You aren't alone! Off the Internet too, I mean. In an interview with Sports Illustrated, former WWE Champion and current ace of the promotion (don't @ me) The Miz expressed his displeasure at the match order, which is mostly (and rightly) directed at championship titles needing to seem like big deals for anyone to care what's happening with them.
His quote:
"My goal is to make the WWE championship as relevant and prestigious as it should be," said The Miz, who won his qualifying match last night on SmackDown to enter into the Money in the Bank match in June for a shot at the title.

"Do I think AJ Styles is doing a terrific job as WWE champion? Absolutely. But that WWE championship should be in the main event of every single WWE pay per view. It upsets me when I see that it is not."
"The champion goes on last" is one of those unwritten rules of putting together a pro wrestling show that WWE's worked hard to counter for several years, most notably during CM Punk's 2012 WWE Championship reign that saw him spending most of his time in the semi-main event on shows like SummerSlam while non-title bouts like Triple H vs. Brock Lesnar main evented.
What do you think? Does the order of championship matches really matter? Should the champion always wrestle last, and even enter last for championship matches? We lean in the direction of "whatever The Miz says is probably right," but we want to hear what you think as well, so let us know in our comment section below.