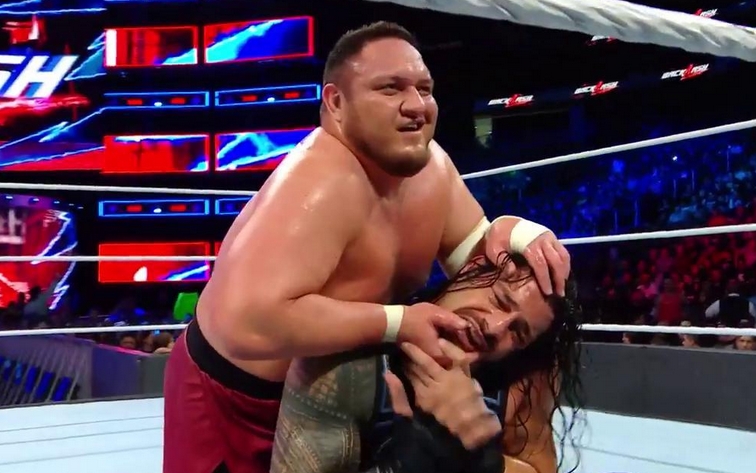 We know what you're thinking. "WWE fans aren't happy with any main event!" And hey, while that may be true, at least most WWE pay-per-view main events don't include chants of "beat the traffic" and "this is boring," and don't feature most of the arena leaving to do the first thing because of the second.
In case you missed it, Sunday night's Backlash event ended with Roman Reigns vs. Samoa Joe; a match with nothing on the line between guys on different shows, going on two matches after a no disqualification bout for the WWE Championship. Add to that the fact that the show was half an hour past when everyone expected it to end and the already iffy response to Roman Reigns and his lengthy PPV epics and you've got a recipe for disaster.
The most telling part may have been the reaction to the finish, in which — spoiler alert if you've never watched wrestling before — Roman Reigns passed out in Samoa Joe's Coquina Clutch, but miraculously came back to life all of a sudden and pinned him.

Instead of cheers or even boos, one of the first shots of the crowd after the pinfall is of people gathering their stuff to leave: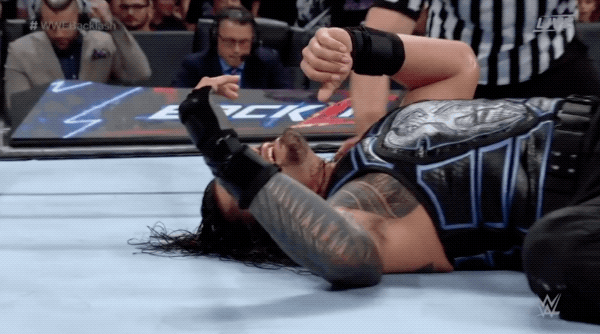 At this point it'd be ridiculous to suggest this reaction matters, or that it'll change anything from a booking perspective. The show started off with a barn-burner between Seth Rollins and The Miz, and kinda went consistently downhill from then. Having the show bleed into an overrun that amounts to about 20 minutes of slow chinlocks and lying on the ground didn't help.
What do you think? Is this on WWE for being out of touch with what the fans want? Is it on the performers? Or is it WWE fans who are at fault for not wanting what WWE's serving? Let us know what you think in our comments section below. Try not to get up and leave in the middle of typing.