If you watched the opening match from last week's Superstar Shake-Up edition of Monday Night Raw, you probably spent the next 1-3 hours on Twitter dunking on NXT Tag Team Champions Hanson and Rowe, the War Raiders, getting their names changed to "Ivar" and "Erik," The Viking Experience. Not that "War Raiders" was a game-changing team name, but at least it didn't sound like a museum exhibit.
The reason for the change was even funnier, as a lot of us thought it was because modern TV-PG WWE didn't want fans chanting "war" on live television, but nope, it was because Vince McMahon decided to change the name on a whim at the last minute.
"There's nothing to do with 'war', Vince just wanted to change the name, that's all. He didn't like 'War Raiders' and he wanted to change the name. That's all there is to it. There's no other reason. Vince just on the day of the show, on Monday, decided he didn't like the name and told them to come up with a new one."
Well, it looks like someone had another Monday afternoon whim, as "The Viking Experience" has been quietly wiped from WWE.com and replaced with another new name.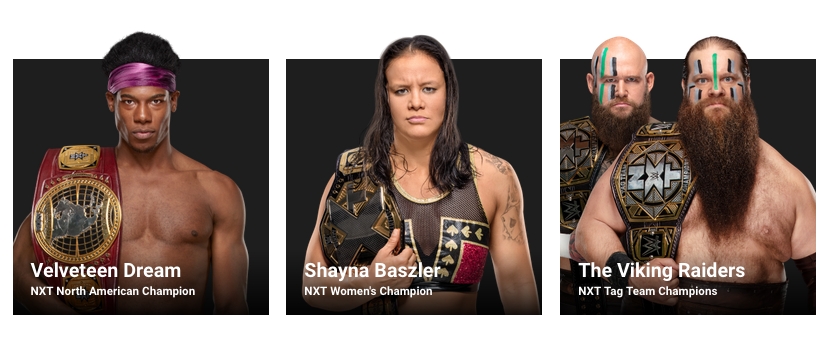 They're still Erik and Ivar, but instead of The Viking Experience, they're now The Viking Raiders. The art of compromise, ladies and gentlemen.
Via WWE.com:
The Viking Raiders, Ivar & Erik, have one objective in mind: World domination.

For years, The Viking Raiders used brute force to capture tag team titles wherever they went, from the U.K. to Japan. Looking to devour new competition, Ivar & Erik turned their attention to the NXT Tag Team scene in early 2018. Their impact was felt immediately, as The Viking Raiders arrived by surprise to unleash a barrage on two of the black-and-yellow brand's top tandems, Heavy Machinery and Riddick Moss & Tino Sabbatelli, less than one week after NXT TakeOver: New Orleans.

Ivar & Erik, whose gruff exteriors would look right at home beyond the wall in "Game of Thrones," have made smash-mouth collisions their stock in trade. Yet, Ivar, a protégé of WWE Hall of Famer Killer Kowalski, is also deceptively agile for a man of his size. Every bit as athletic as he is ferocious, the 300-pounder has been known to come crashing down on opponents from the top rope.
Rest in peace, The Viking Experience, 2019-2019. You were my favorite ride in the Scandinavian section of EPCOT.