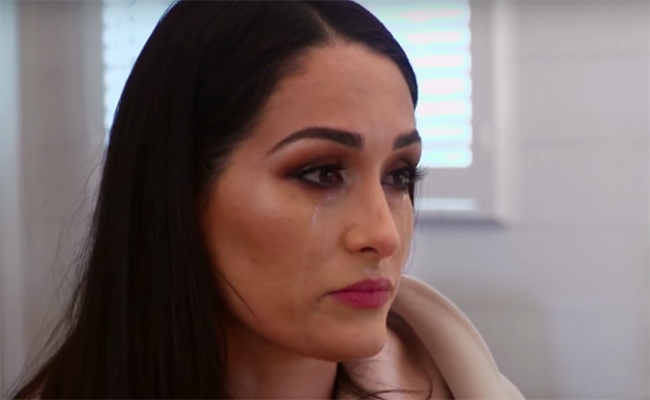 It's no secret that we're massive Total Divas stans over here. We're still preparing ourselves psychologically and emotionally for the fact that this week will be the season finale, but luckily we have news that there will be a second spinoff on the way, starring everyone's favorite transplanted Ohioan-French couple, the Miz and Maryse.
But that's not all! The FIRST spinoff, Total Bellas, which as everyone knows stars both the Bellas AND their fellas, will also be returning soon. Between the three shows, we're getting very close to a world where the Total Universe runs pretty much year-round, and I am very much interested in living in that world.
Among other things that this upcoming season of Bellas promises (and will likely reality show-style fakeout not deliver on) is some trouble in paradise for John and Nikki as they embark on the Road to EngageMania. You can watch the very, extremely, critically important trailer for season three of Total Bellas below.

As for when the show will be back, there isn't a definitive premiere date announced yet, but it will drop in "Spring 2018," as per E!'s press release.
The Bella Twins are back for more. Days after the twins made their incredible return to WWE in the first-ever Women's Royal Rumble Match, Total Bellas was confirmed to return for a third season in spring 2018. Details on the new season are scarce, though a quick video teases a return to San Diego, a glimpse at Brie Bella and Daniel Bryan's new life as parents to Birdie Joe Danielson, and, most ominously, a potential call-off of Nikki Bella and John Cena's engagement.
A potential engagement call-off! That IS ominous! My best guess would be that season three will launch riiiiiight around the time of WrestleMania 34 in early April. Probably even that following Wednesday! I hope this becomes an important part of the WrestleMania week tradition: Hall of Fame, TakeOver, WrestleMania, Raw, Smackdown, Total season premiere. It just feels right.