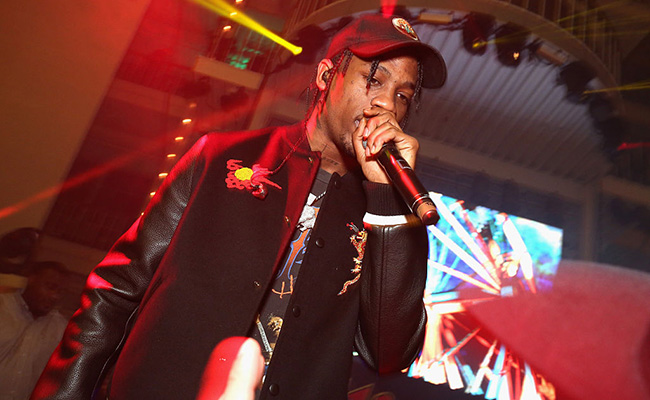 Travis Scott, known for hits like "Butterfly Effect" and "goosebumps" is a popular (and very active) rapper from Houston, Texas who has a couple of aliases (as all good rappers do). Mick Foley, known for hardcore and Hell in a Cell matches is a popular (retired) wrestler from Truth or Consequences, New Mexico (not really, but bear with me), who goes by different names, too.
The similarities between the two don't end there, as both Travis Scott and Mick Foley use the "Cactus Jac" moniker, and both men at times inspire people to do things they probably shouldn't do.
PWInsider recently reported that Scott is attempting to register a trademark for "Cactus Jack." He already has his own record label imprint, which is called Cactus Jack Records, but Mick Foley has been using the name since his days in CWA in the late 1980s … which was before Travis Scott was born.

According to PWI, WWE does not currently have an active trademark on the term "Cactus Jack"; they abandoned that particular trademark back in 2010. But given they had that name trademarked for a good long while, it's possible they'll be able to successfully block Scott's trademark. Of course, since Scott is attempting to trademark the name purely for music production purposes, it's possible he might be given the trademark solely for that purpose. Trademark law, for those of you who have been following the Broken Matt Hardy saga, is tricky.
For those unfamiliar with Mick Foley aka Cactus Jack (the wrestler):
For those unfamiliar with Travis Scott aka Cactus Jack (the rapper):
Athletes wanting to be rappers who want to be wrestlers is nothing new. P. Diddy is currently trying to rebrand himself as Brother Love, and known WWE supporter Wale hosted a rap battle last year. Whatever gets us closer to the possibility of the New Orleans-based No Limit Soldiers reuniting at WrestleMania this year has my full support.