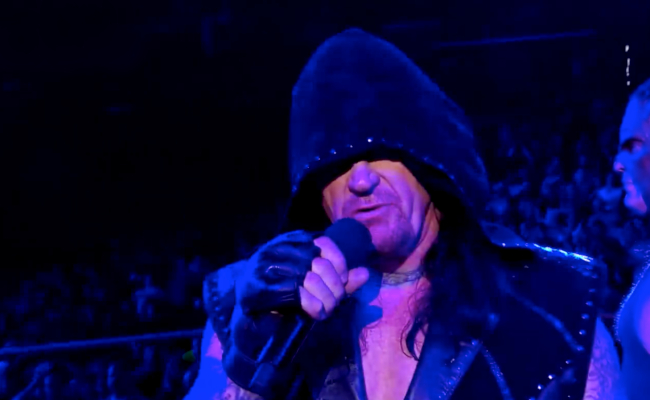 Nobody has been really sure if the Undertaker will appear at WrestleMania 35, even as the event gets closer. Taker hasn't been a factor on WWE TV, so there's no feud being built (not even the kind John Cena built last year without the Undertaker appearing), and Taker has been distancing himself a bit from WWE lately, implying that his WrestleMania days might be over.
However, Wrestling Inc noticed that the Undertaker's face appears on a WWE production truck with "WrestleMania 35" branding, alongside Seth Rollins, Ronda Rousey, Samoa Joe, and Big E. That seems to imply that there was at least a time not to long ago when WWE thought they'd be advertising Taker for Mania this year. The question is what's happened in the meantime, and whether his presence is still a possibility.

The other WWE star whose WrestleMania status appears to be up in the air right now is John Cena. After he got name-dropped a bunch in the United States Championship storyline, there was speculation that he would be fighting Samoa Joe for that belt at Mania, but now a match has been announced between Joe and Rey Mysterio instead. According to Dave Meltzer, Cena fighting Samoa Joe was indeed the plan when those hints were dropped, but the plan has since changed. Joe is definitely fighting Rey, and at the moment nobody knows what Cena's doing.
Meltzer also mentions that Kurt Angle facing Baron Corbin in his retirement match was the real plan, not a swerve, when Angle announced it on Raw, but there's a chance the plan may change since everybody reacted so negatively.