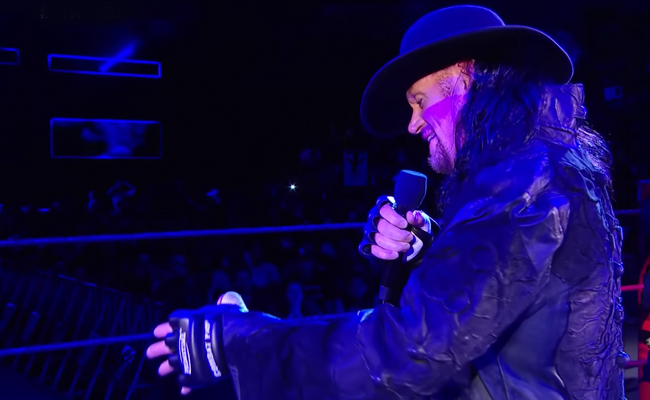 It's not news to anyone here that the Undertaker has has one of the longest and most acclaimed careers in WWE. Most of us thought he was retiring at WrestleMania 33 in 2016, when he left his hat, coat and gloves in the ring after a loss to Roman Reigns. Then of course he reappeared at Raw 25, and went on to face John Cena at WrestleMania 34, without appearing on TV in the buildup to that match.
More recently of course, he's returned for more than just one night, appearing on Monday Night Raw to promote matches at WWE Super Show-Down in Australia and the controversial WWE Crown Jewel in Saudi Arabia. That's led to the conclusion that he'll surely be around at least long enough to have another match at WrestleMania 35 next year.
Now a report has emerged from Joe Peisich (via 411Mania) that he'll stick around exactly that long and no longer:
It looks like The Undertaker will be from what I heard retiring officially at WrestleMania this year and going into the Hall Of Fame 2 nights before WrestleMania. I hear that The Undertaker and Batista are the 2 biggest names — 2 marquee names for the Hall Of Fame induction.
This may just be speculation, but it does make a lot of sense. His ability to work in the ring hasn't been impressing most viewers lately, and what he's doing now (the substantial problems with Crown Jewel aside) do seem like they could easily comprise a final run for him (and also for Kane perhaps).