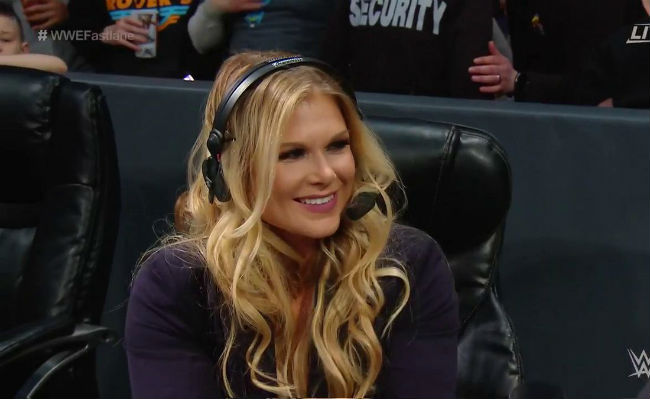 For most of the time Beth Phoenix wrestled for WWE, she was clearly one of the most technically skilled and physically strong women on the roster. The qualities that made her stand out and were sometimes used as the reasons her character behaved villainously against more model-esque performers wouldn't look out of place in 2019's women's roster with performers like Bianca Belair, Charlotte Flair, Shayna Baszler, etc. But by the time the Diva's Revolution/Women's Revolution/Women's Evolution came around, Phoenix was retired.

Phoenix was honored by WWE with Hall of Fame membership in 2017 and guest star gigs like being on commentary for the second Mae Young Classic, but beyond an appearance in the first Women's Royal Rumble match in 2018, it didn't look like she would play an in-ring role in the company in the future. However, at Fastlane 2019, Phoenix got involved in the action in a way that signals we're sure to see her in some matches later this year.
After the Women's Tag Team Championship match, Nia Jax and Tamina attacked Sasha Banks and Bayley. Phoenix, who had been on commentary for this historic first defense of the new belts, got up from her seat to throw hands with the two imposing heels. Phoenix's old sometimes-enemy, sometimes-friend Natalya tried to help her out, but the altercation ended with the Divas of Doom laid out in the ring. It's clear a feud between the two duos is impending, possibly with WrestleMania implications.