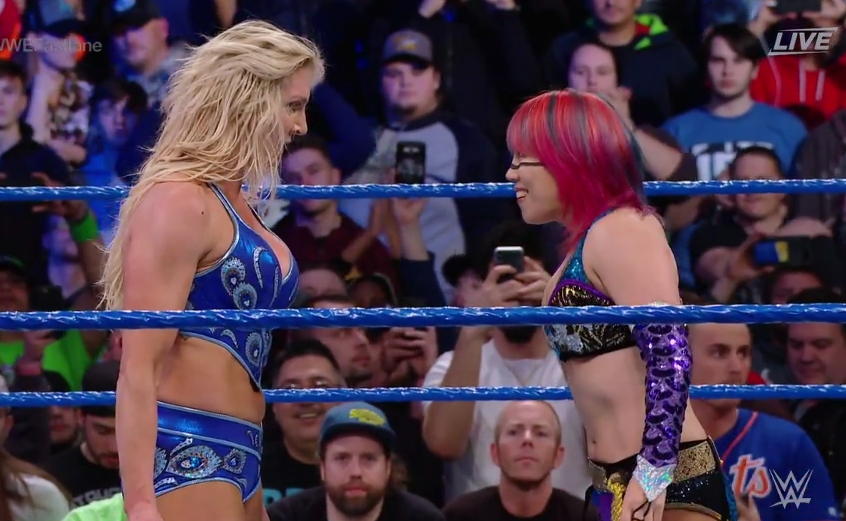 WrestleMania 34 is less than a month away, and we still don't know many popular WWE Superstars' road to The Grandest Stage Of Them All.
Until Smackdown PPV Fastlane on Sunday night, that "many" included every female wrestler on the roster except newest roster member and very famous person Ronda Rousey and Stephanie McMahon, a WWE excutive who has wrestled before.
We knew Raw Women's Champion Alexa Bliss would defend her title in New Orleans and Women's Royal Rumble winner Asuka would face the champion of her choosing, but didn't know either of their opponents. Although on a certain level I appreciate the suspense, its been frustrating not to know if so many talented women we see work so hard week after week on WWE programming would get a spot on the company's biggest show of the year.

After successfully defending the Smackdown Women's Championship from Ruby Riott, Charlotte finally secured her spot on the WrestleMania card. Just a moment later, we found out her opponent, none other than the undefeated Empress of Tomorrow!
Asuka showed up with a characteristically dramatic entrance for a classic WrestleMania staredown with Charlotte. They didn't sign-point at the same time, but that's okay! We have a few weeks still. And there was SOME sign-pointing.
Asuka vs. Charlotte should be a heck of a match between two talented, charismatic, athletic women, and I'm very excited to see it on April 8. Does this mean Asuka will start showing up on Smackdown? Will this force Smackdown to treat it's women's division better? We'll find out on Tuesday!