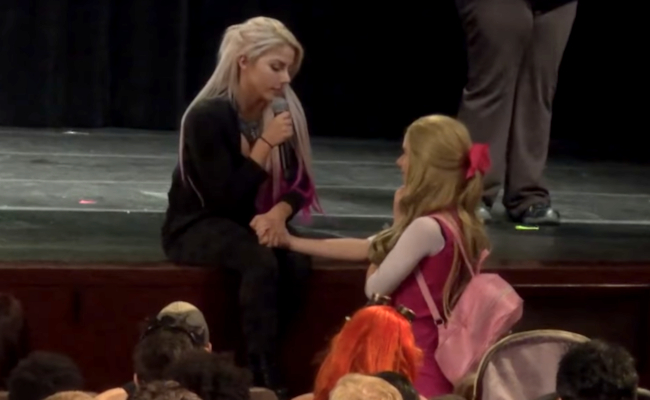 Like many entertainment companies in these strange times of change, WWE is always looking for ways to get their product in front of new and younger consumers, and those who may be outside their stereotypical demographic. Recent examples include Mixed Match Challenge on Facebook Watch, and WWE Studios' upcoming family movie on Netflix. Now they've announced something new, aimed at girls, and on a platform so new it doesn't even exist yet.

As reported by Wrestling Inc, Fight Like A Girl will be an unscripted reality show in which female WWE Superstars help young women who are struggling with issues in their lives. Each episode will begin with Stephanie McMahon pairing the girl in question with a WWE Superstar who has dealt with similar issues to what she's going through. The WWE women will draw on their own lives and struggles to offer advice and guidance.
Fight Like A Girl will air first on Quibi, a new streaming platform founded by former Disney chairman Jeffrey Katzenberg, which launches in 2020. Quibi is targeting younger audiences with shorter content produced specifically to be watched on mobile devices. Steven Spielberg is also creating a series for the platform, and Chrissy Teigen and Zac Efron both have projects for it as well, so WWE is in pretty good company, and the show does sound like a fit for the platform.