Previously on the Best and Worst of Smackdown: The blue brand said goodbye to USA Network with a great Daniel Bryan match, the Kabuki Warriors getting a small amount of TV time for once, and Kofi Kingston doing the kind of sit-down interview where you know he'll definitely keep the WWE Championship next Friday.
Things to do: Follow us on Twitter and like us on Facebook. You can also follow me on Twitter. BUY THE SHIRT.
One more thing: Hit those share buttons! Spread the word about the column on Facebook, Twitter and whatever else you use. Be sure to leave us a comment in our comment section below as well. I know we always ask this, and that this part is copy and pasted in every week, but we appreciate it every week.
Here's the Best and Worst of WWE Friday Night Smackdown for October 4, 2019.
Are You Ready For A Good Time? (Repeat)
EVERY TUESDAY NIGHT AT SMACKDOWN VINCE MCMAHON CALLS ME INTO HIS OFFICE AND TELLS ME TO CLOSE THE DOOR AND WE TAKE OUR SHIRTS OFF AND LISTEN TO ACDC AND DO PUSH UPS AND TALK ABOUT PPL WE WANT TO FIGHT AND I HOPE THIS MAKES PPL ON REDDIT MAD

— ONEY LORCAN (@_StarDESTROYER) September 27, 2019
Welcome to the long awaited debut of Smackdown on Fox, nestled in a nerd-friendly Friday night prime-time time-slot that makes sure jerks like me have to stay at home all night on a weekend and work Saturday mornings. We've got the new-look broadcast team of Michael Cole and Corey Graves — definitely the duo you want if you want your new show to feel like Raw — with Renee Young in a correspondent role where she mostly stands around near the ring and asks Booker T questions. There's also a brand new set that looks like this: [[[[ ]]]]
In the interest of total honesty, I have to come right out and say that this show isn't my demographic. The entire point of Smackdown on Fox seems to be a WrestleMania style grab-and-go of casual viewers, so instead of, like, a pro wrestling show, you get an actor humiliating and easily beating up a guy you just spent an entire tournament building up as a serious threat again, a boxer showing up for a SportsCenter moment, an EDM DJ winning the 24/7 Championship, two-second title changes to build up a rematch between two MMA guy, and so on. There's barely any wrestling, most of the finishes are two-minute disqualifications or No Contests, and the finishes you DO get are only there so a challenger can defeat a champion to "put them in contention for a title shot." I assume that for most people, particularly the ones who don't normally watch, this is fun and interesting. For people who watch and think wrestling is the worst part of wrestling shows, it's also probably really exciting. If you dug it, and it was for you, I'm sincerely happy. I want you to love pro wrestling, even if it's not the kind I do.
Also, for your benefit and mine, I'm going to try very hard to not constantly compare and contrast what WWE's doing with All Elite Wrestling. It's hard not to do that in the new era of "Wednesday Night Wars" and whatever, but save for any direct AEW vs. NXT stuff, it's largely irrelevant. WWE's gonna WWE long after we're all dead and cockroaches roam the barren Earth. Plus, I think you can get your life's fill of snarky side-taking on social media and in every other wrestling show column. I want everybody to succeed. If I didn't love WWE, I couldn't build up the strength or dedication to breathlessly explain what they could be doing better.
Now that I've properly set the table, let's start off the first Friday Night Smackdown column with something we can ALL enjoy.
Rock Man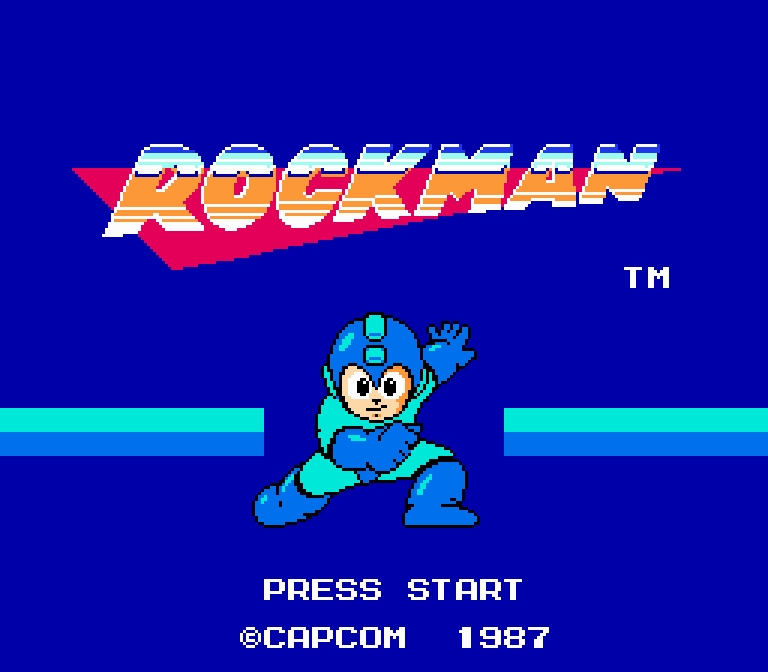 No, not that one.
Friday Night Smackdown opens with a 20-minute promo from a guy who doesn't work here, featuring a guy who does screaming, "my testicles are perfectly adequate!" in the first segment of the first episode of WWE's A-show on network television.
As always, your enjoyment of this may vary. I'm going to assume that the majority of people who watched, and even the majority of people who visit this site and read this column, were happy to see The Rock back. He's electrifying. He's the goddamn Rock, you know? Whether you love him or not — I historically only love him when he's in a black militant separatist group or performing sarcastic oldies parodies about how he hates everybody — he's objectively the biggest celebrity superstar in the history of the wrestling business now, and he's a get. Most folks still love his act, and are hype to chant "STD" at Baron Corbin. He's a broke ass Burger King on crack! What a kung pao bitch!
The positive thing I can say is that his appearance helped continue the upward social awareness and growth of Becky Lynch. Between teaming up with The Rock on Fox, throwing stolen taunts at John Cena, hitting a Stone Cold Stunner on Stone Cold Steve Austin, and getting nominated for an MTV award for pinning Ronda Rousey and winning two championship belts in the main event of WrestleMania, Lynch is having about as good of a year in wrestling as you could possibly imagine. Happy for her.
Becky also gets to pick up a win in the first match of the new era, teaming with Charlotte Flair to defeat fellow NXT horsepersons Sasha Banks and Bayley. One thing you'll notice about the wrestling on Fox is that they are straight-up saying nuts to restholds, and just hitting specials on each other as quickly and as often as possible. It's sort of how you'd imagine a focus group at the Fox Network would request wrestling be. "Why aren't they doing their moves? Have them do their moves more."
Normally this is where I'd note my displeasure with "challenger has pinned the champion" booking, but shit, Hell in a Cell is tomorrow and they'd only announced three matches for it. I'm happy to at least see SOMETHING on Smackdown work in service of the pay-per-view. I feel like the only reason we even got to three is because the venue accidentally fantasy booked the main event a month early. Might as well call that show Who The Hell Knows In A Cell.
Best/Worst: Mercy The Buzzard Is Taking Food Off Of Ramblin' Rabbit's Table
Universal Champion Seth Rollins vs. Intercontinental Champion Shinsuke Nakamura starts with both guys having three specials like in the video games and only lasts two minutes, presumably because DJ had to go a full 20 in the open. The highlight is certainly the all-new episode of Suits Firefly Funhouse, wherein Ramblin Rabbit dresses up like Rollins and gets murdered by a buzzard puppet inside a tiny dog crate. This is the #content I crave.
Before the match can really go anywhere, darkness looms™ and The Fiend shows up to attack Seth. What will happen this Sunday at Hell in a Cell? WWE will wait until Sunday afternoon to figure it out, but they'll let you know!
Best, I Hope: Kevin Owens Closes The Lock Box
"Can you imagine WWE without Shane McMahon?" — Michael Cole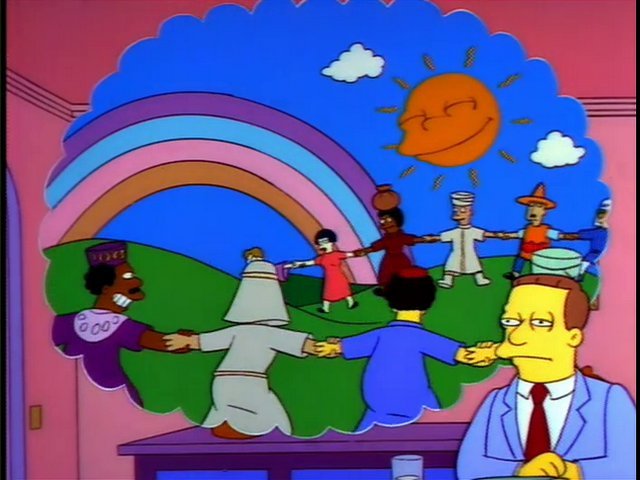 The most hopeful moment of the night comes to us in the form of Kevin Owens winning a "career vs. career" ladder match against Shane McMahon, "firing" him, and hitting a Steen Cold Stunner to send him away forever. "Forever" could actually mean forever, but it could also mean, "until next Friday, when Shane McMahon opens the show passively explaining why he can never be fired from WWE because he's a McMahon, and books Kevin Owens vs. Drew McIntyre and The O.C. in a handicap match or whatever," so we'll have to wait and see.
Taking it on its own merits, the ladder match was about as watchable as modern Shane-O Mac can be (since it was centered around watching him turn purple and almost explode), and the idea of being done with this evil uninterested dominant general manager bullshit forever is sweet. It's the right decision, whether I would've waited this long to pull the trigger on it or not, and if we can just move Kevin Owens into a real feud with a real, active pro wrestler for a while, that'd be great. Let's just keep Shane McMahon from showing up at Full Sail to roll up Matt Riddle off a distraction and declare himself NXT 4 Life.
Also In An Actual Match This Week
You know, Sting was advertised to appear on this episode, but never did. Maybe they just promoted Sting because Roman Reigns is out here believing Daniel Bryan's really gonna be his tag team partner against Erick Rowan and Luke Harper at Hell in a Cell and not beat him down 3-on-1. It would've been so funny if Reigns had been cutting a promo about how Bryan's his brother or whatever and the camera slowly panned to the left revealing Sting standing there, being all, "I dunno, man."
Reigns vs. Rowan in a lumberjack match was perfectly acceptable wrestling and got everyone on the roster who isn't a movie star or famous for something else a few seconds of TV time. I love that the lumberjack stipulation was only there so Roman could do his dive over the ropes. At the very least, Daniel Bryan should've worn flannel to put over the gimmick.
ESPN SportsCenter® Moment Of The Week
The eight men at the show too high profile to be lumberjacks — Braun Strowman, Heavy Machinery, The Miz, Randy Orton, Cheer Money, and AJ Styles — get thrown into an eight-man tag. This one's happening to set up the big finish: Braun Strowman tossing Dolph Ziggler into British boxer Tyson Fury at ringside, causing Fury to hop the rail for great vengeance with Fury's anger.
WWE's big mainstream attention idea has always been "get a boxer involved," from Muhammad Ali showing up as a special enforcer at WrestleMania to the Mike Tyson vs. Stone Cold Steve Austin and Floyd Mayweather vs. Big Show feuds. It's not a bad idea, I guess, but man, how is a tall, bald guy with a beard named "Tyson Fury" not signed to Impact Wrestling? Anyway, go ahead and make peace with the fact that Tyson Fury's getting a WrestleMania match next year while Kairi Sane sits in the back wondering why nobody's letting her onto the Raymond James Stadium pirate ship.
Worst: And Finally …
Here's the entire WWE Championship match they spent two weeks and two hours building up in a single GIF: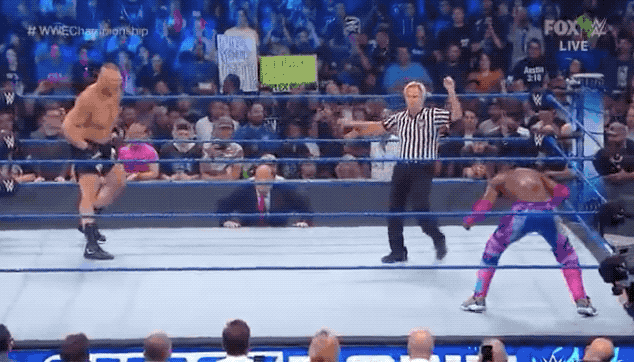 It was over before the promotional graphic ended.
I think I'd be madder about this if I didn't see it coming. Fox gonna Fox. Did you not see the Tyrus, "here's where we can be racist TOGETHER," commercials? I'll save you any righteously indignant rants about this and just say that Kofi Kingston deserved better, it's not that he lost but how, and that I never feel more stupid for actually watching wrestling every week than when WWE pulls one of these "moments" and blows a full-on snot rocket on the fandom. It's fucking dumb. In two weeks they're gonna be pushing Kofi as the big star of Raw or whatever, and we're gonna be expected to just forget he got his 8-month WWE Championship run and magical WrestleMania moment shitted on in under 10 seconds by a guy who doesn't want to be there, but can't find anything better to do. And this is coming from the Internet's leading Brock Lesnar apologist. Even if you didn't like Kofi's run or thought he should drop the belt, it's hard to understand why anyone would do it like this. I don't know. I'm just exhausted.
Cain Is Able
Sorry, wrong clip. Don't know how that got in there.
In case Tyson Fury and Braun Strowman almost getting each others' hands wasn't worthy of a SportsCenter moment and mainstream media coverage, here's MMA legend turned surprisingly good luchador Cain Velasquez making his WWE debut alongside Rey Mysterio. He shows up looking like the Cable-style time-displaced son of Goldberg to kick Lesnar's ass, which we know he can do in real life.
Again, this feels like the kind of thing you really enjoyed and got excited for if you don't really watch or follow wrestling. The current rumor is that they're going to do the match in Saudi Arabia at Crown Jewel, too, so it comes equipped with BONUS Fuck Yous. All this and more at In Your House: Not My Demographic.
And Before I Forget
This is as close as we're gonna get to Dr. Cube in WWE. Hey Triple H, if you really want to be cool and honor the past 20 years of independent wrestling excellence on your show, book Gomi-Man.
Best: Top 10 Comments Of The Week
The Real Birdman, speaking my truth
"The Best & Worst of Smackdown FOX premiere episode"

"Best: No more Shane McMahon"

"Worst: Literally everything else"

There you go, Brandon. Saved you a lot of time & effort
SuedeGuy
That's gotta be…That's gotta be… That's gotta be CAIN!
Pdragon619
Wow, that was legitimately upsetting, and not in a keyfabe way, in a "this history making black hero was just tossed aside like garbage" way. I've never been one to threaten not watching, but I'm legit skipping Smackdown next week.
Mr. Bliss
Bischoff: "We know Kofi is losing but how much offense should we give him to make sure he looks good in defeat?"

Vince: "Offense? That would mean less time for Rock to talk about testicles!"
AJ Dusman
I dunno. I think Ramblin' Rabbit barely lost. He lost that match…BY A HARE!

Ok I'll log out k bye
Cami
How is this show more sport oriented? You just fired the guy with the baseball jersey!
Taylor Swish
Can't wait for the Glenn Jacobs/Velasquez tag team called Co-caines
Baron Von Raschke
I can't find the gif. But, there's that scene in SPEED. where Jeff Daniels's character steps into the house of Dennis Hopper's character and steps on something that triggers a bomb. Daniels knows he can't do anything. He made a mistake and he's about to get blown up and there is this look on his face that is a perfect mixture of anger, regret, and terror. That's what the wrestling fan in me is feeling right now.
Beej22
Surely FOX isn't going to be comfortable depicting an ochre-hued billionaire's son being removed from his position of power due to improper business dealings with a foreigner?!
Billy Boy
Fox Exec: "Guys, I think we paid too much"
That's it for the debut edition of Friday Night Smackdown. It was an episode!
Make sure to drop down into the comments section to let us know in eight paragraphs or fewer how much you actually liked The Rock's appearance and how we're total jerks for not quietly buying the company line and enjoying our grule. Give us a share on social media so strangers can yell at us, because wrestling is popular again all of a sudden! Nothing makes wrestling fans happier than wrestling being popular!
Oh, and join us on Sunday for whatever that pay-per-view is called. Fully Loaded, I think?