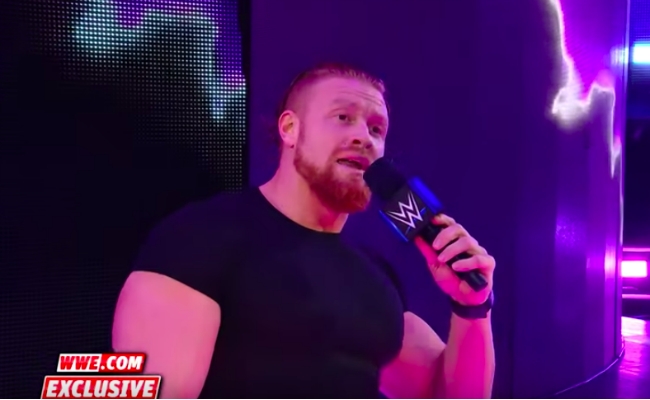 Last night's episode of WWE Smackdown Live included the continuation of the new Wild Card Rule, a triple threat for the WWE Championship, and the crowning of new Smackdown Tag Team Champions. It also featured promos from the IIconics and former Cruiserweight Champion Buddy Murphy but you wouldn't know that from what you saw on TV.


The one segment that included female wrestlers on this week's episode did further the feud for the Women's Tag Team Championships but the champions themselves were not involved. Instead, the IIconics cut an online-exclusive (well, online and live in the arena) promo on the city of Louisville, Kentucky and about how the Wild Card Rule should be renamed "the IIconics Rule" because they are the future, etc.
Murphy, who has yet to officially debut on Smackdown, where we learned he would be moving during the Superstar Shake-Up, gave a speech about how he's still the best-kept secret in WWE and probably set up a future feud, or at least a match, with Mustafa Ali. Given that Murphy's promo presumably kicked off a storyline, it's more surprising that he didn't make it on TV.
Are these segments a sign the Wild Card Rule is sending even Designated Good Main Roster Show Smackdown into chaos, or is the fact that this week's Online Exclusives came from the arena rather than backstage not important? Or are they actually proof that WWE has something against Australians? Let us know what you think in the comments.