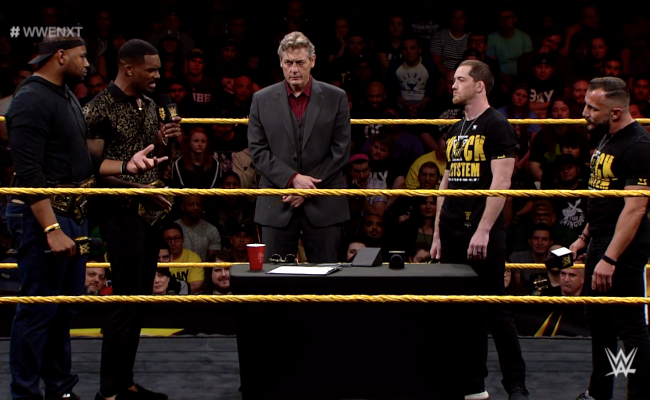 As you may have already heard, it looks like NXT will be leaving the WWE Network (at least as its primary first-run home) this fall. As been rumored for pretty much as long as the Fox TV Smackdown deal has been in place, NXT is reported moving to Fox Sports 1, where it will run opposite AEW on TNT. Now there are reports of even more changes, which leave a lot of questions about what's to come for the developmental brand that's been known for putting on such consistently high-quality shows.

According to Dave Meltzer at the Wrestling Observer Newsletter, NXT will be a live two-hour long show on FS1, which obviously positions it to better compete with AEW's two-hour live product. It will apparently also feature regular main roster guest stars, in an attempt to make it a must watch.
While not announced, the NXT on FS 1 is tentatively set for 8-10 p.m. on Wednesday nights. For obvious reasons, that was the time slot expected but this was the first info we were given listing a time slot. Of course it wasn't going to be finalized until TNT announced the time slot. Not sure when this starts or how Big East basketball on FS 1 affects this, or what this means for NXT on WWE Network, or what the start date will be. It's not official until the announcement is made but this has been expected and as noted a few weeks ago, it's far enough along that FOX told some affiliates already.

The working idea is for a live two hour show with the feeling that a taped show will not work to head-off AEW. Where WWE feels they have the edge is they have an endless supply of main roster talent they can shuffle in whenever they want them.
What's more, and I think we could all guess this anyway, Meltzer says that with NXT going live on cable, Vince McMahon and Kevin Dunn will "have to" get more involved with the show. I want to be optimistic and hope that NXT stays as good as it's previously been, but that last bit does sound pretty ominous.