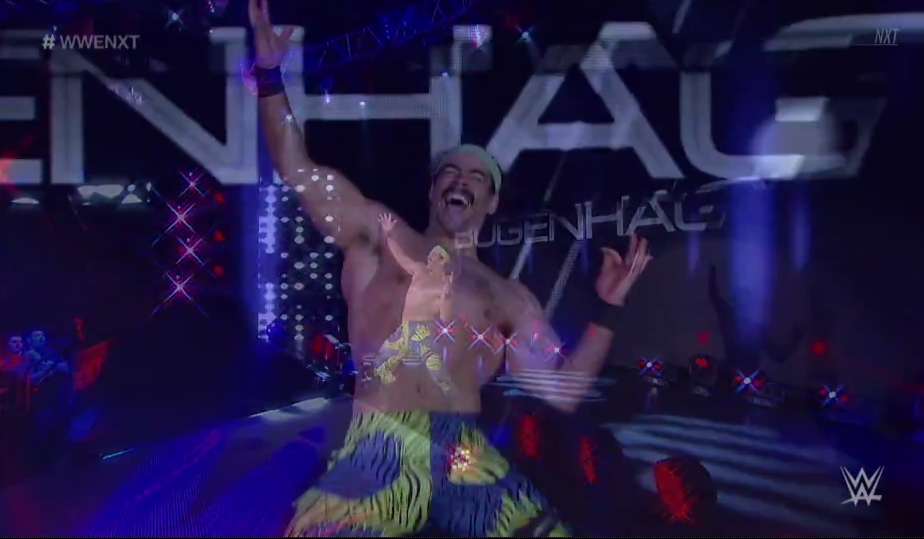 Previously on the Best and Worst of WWE NXT: We recapped NXT TakeOver: Phoenix and then took a week off for the regular TakeOver pre-show episode. Also, we got to watch wrestling instead of Maroon 5 during the Super Bowl halftime show.
If you missed this episode, you can watch it here. If you'd like to read previous installments of the Best and Worst of NXT, click right here. Follow With Spandex on Twitter and Facebook. You can also follow me on Twitter, where everything and everyone is terrible.
And now, the Best and Worst of WWE NXT for February 6, 2019.
Best: Forget Goldie, I Want Burgundy … ie
Not a lot to say about this week's opening segment, but Velveteen Dream using his Worlds Collide tournament win to challenge Johnny Gargano for the North American Championship instead of asking for a rematch for the NXT Championship against Tommaso Ciampa accomplishes a few key things:
it gives some momentum to the North American Championship and makes it feel desired and important (which is all anyone can ask for in this life)
it adds some fun understated drama to the ongoing Ciampa vs. Gargano rivalry, as now Ciampa's crazy ass is going to think Gargano's overshadowing him or something (not basing this on any spoilers I've read, just my general feelings on how the character would react
Johnny Gargano vs. Velveteen Dream, the match, which will rule
As a bonus, the actual spoilers reported are so unclear and inconclusive that even if you did read them, you're not sure what the outcome of the match is. I hope they keep recording multiple endings for everything until they give us an NXT TakeOver: Bandersnatch.