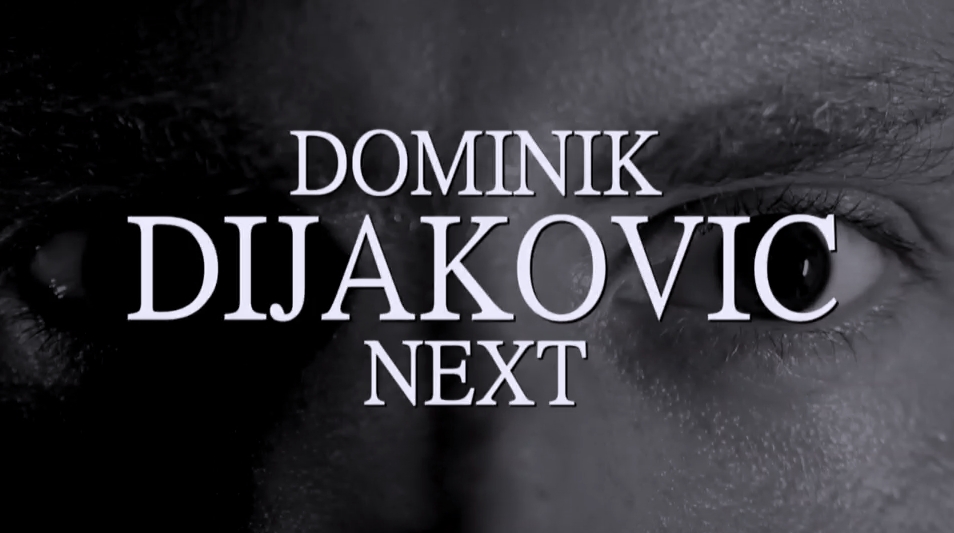 Previously on the Best and Worst of WWE NXT: Tyler Breeze showed up with stubble on his face to challenge Ricochet for the NXT North American Championship and give us a momentary reprieve from the character graveyard that is Monday Night Raw. Also, EC3 powerbombed Bob Fish so hard Fish's grandkids will feel it.
If you missed this episode, you can watch it here. If you'd like to read previous installments of the Best and Worst of NXT, click right here. Follow With Spandex on Twitter and Facebook. You can also follow me on Twitter, where everything and everyone is terrible.
Note: Make sure you're reading the Best and Worst of NXT UK as well, so you'll be caught up whenever they decide to have Shane McMahon show up and pin Pete Dunne.
And now, the Best and Worst of WWE NXT for December 19, 2018.
Best/Worst: Lesser Horses
Up first this week is the in-ring (on TV) debut of Additional Horses Marina Shafir and Jessamyn Duke, and man, do they have an uphill battle for acceptance. It can't be easy when you're in a group of four, your leader is the biggest female combat sports celebrity of all time, and the first two of the group to get into pro wrestling adjusted to it right away and were good-to-great at it immediately. If Ronda Rousey is Ric Flair and Shayna Baszler is Arn Anderson, Jessamyn and Marina are (at least right now) Paul Roma and Mongo. Ronda's more Tully than Ric, but you get what I'm saying.
The good news is that Roma and Mongo still aren't as bad as people say most of the time, and I have no reason to believe the Horsepersons won't adjust and find their grooves. It certainly can't hurt when you're in the ring with Dakota Kai and Black Lotus Triad ace Io Shirai, who could probably have a good match with anyone in the world. I'm pretty sure Io Shirai could pull you (yes, you) into the ring and work five minutes I'd end up calling "pretty fun" or whatever.
Shirai and Kai (tag team name Dio) get the win, too, which is important for them right now, especially when they're in the ring with two n00bs who are just here to be Shayna's goons while they train. I'm into them as the Johnny Mo and Gogo to Shayna's O-Ren Ishii. Those LET'S PLAY/LET'S FIGHT shirts make them look a little bit like Spencer's Gifts The Tag Team, though.
Best: Dominikolai Dijakovicenstein
Jeepers Creepers over here has been upgraded from "recognizable and competitive enhancement talent" to "new NXT monster who proves it by beating up the worst and lamest looking people you've ever seen for several weeks," which is a good spot for him. He gets to truck Aaron Mackey, who looks like somebody accidentally washed Angelo Dawkins on hot and shrunk him. He's wearing Owen Hart Nation tights that say CAUTION: LOUD M UTH across the crotch, so maybe Dijak(ovic) isn't just obsessed with eyeballs and is indiscriminately hunting facial features.
If NXT wants free money, they should run a Heavyweight Classic with all the jobber squash guys they've pushed. Throw Baron Corbin, Bull Dempsey, Lars Sullivan, Dave Mastiff, Monster Among Men Eddie Dennis, and whoever else in there and run an entire 16-man tournament in like 15 minutes.
Speaking Of Big Guys Squashing Jobbers Who Couldn't Fight Their Way Out Of Paper Bags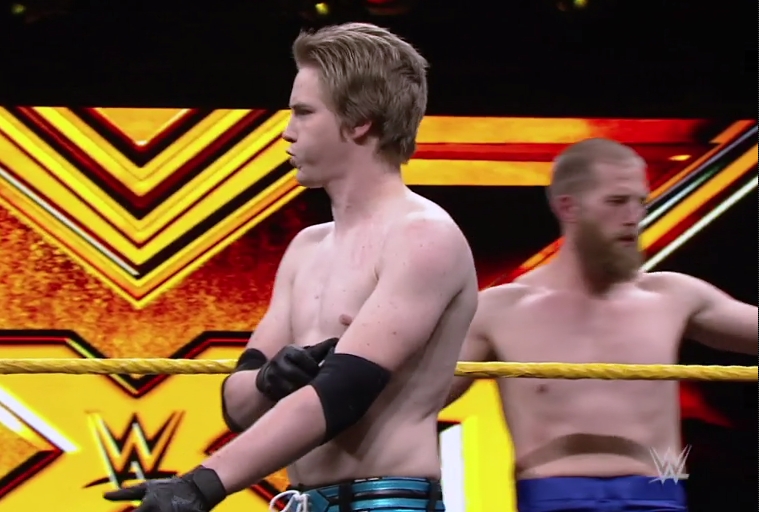 Heavy Machinery, who Have Not Lost A Match In Six Months™, have the difficult task of defeating the Local Talent of Roderick Weak and Kyle Not'Really. Nick Miller lives on a nice farm where he has lots of room to run around now, so you've gotta squash somebody.
This is all in service of setting up Heavy Machinery vs. Undisputed Era for the NXT Tag Team Championship, and given those Raw and Smackdown commercials this week, I guess we know how that's ending. I'm pretty sad that Otis and Tucky are getting the Enzo and Big Cass "sorry you never won the NXT Tag Team Championship" call-up, but I'm also happy the tag division is good enough that not every good tag team that exists gets a run with the belts. Also that Otis Dozovic gets to be richer and more famous than he already is. Please don't No Way Jose him, Raw.
BEST: DO IT OURSELVES
Finally we have the main event steel cage match of Aleister Black vs. Johnny Gargano, and yeah, it's great and everything, but holy shit you guys it ends with Tommaso Ciampa showing up, using his powers of shadow manipulation to force Johnny Gargano's arms to move against his will, and DIY at least temporarily reuniting to hit their finish on Black. I AM TYPING THIS IN BOLD FACE, AND ALSO SOME CAPITAL LETTERS.
If you're worried (like me) that this is a one-off thing and Gargano's gonna do a NAH ACTUALLY I'M STILL THE FACE thing as a followup, here's a Dot Com Exclusive where he avoids the question about being "on the same page" as Ciampa by just saying he's great and the hero at the end of the story. I am so unbelievably into the story progressing into a heel DIY, with Ciampa's emotional manipulation of Johnny and Candice turning them completely evil, at least for a little while. I think that makes for an ultimately better redemption story, you know? Johnny's not Sami. NXT Sami was pure and had to do the right thing. Johnny's already done the wrong thing too many times. He needs to go through Hell before he can get to Heaven.
Just another great Johnny Gargano match with a great emotional angle at the end that (1) makes sense because of character consistency and the internal logic of the promotion and its fans, and (2) provides a story twist we can follow along with, because we know it's going somewhere, whether it's where we expect it to go or not.
Next Week: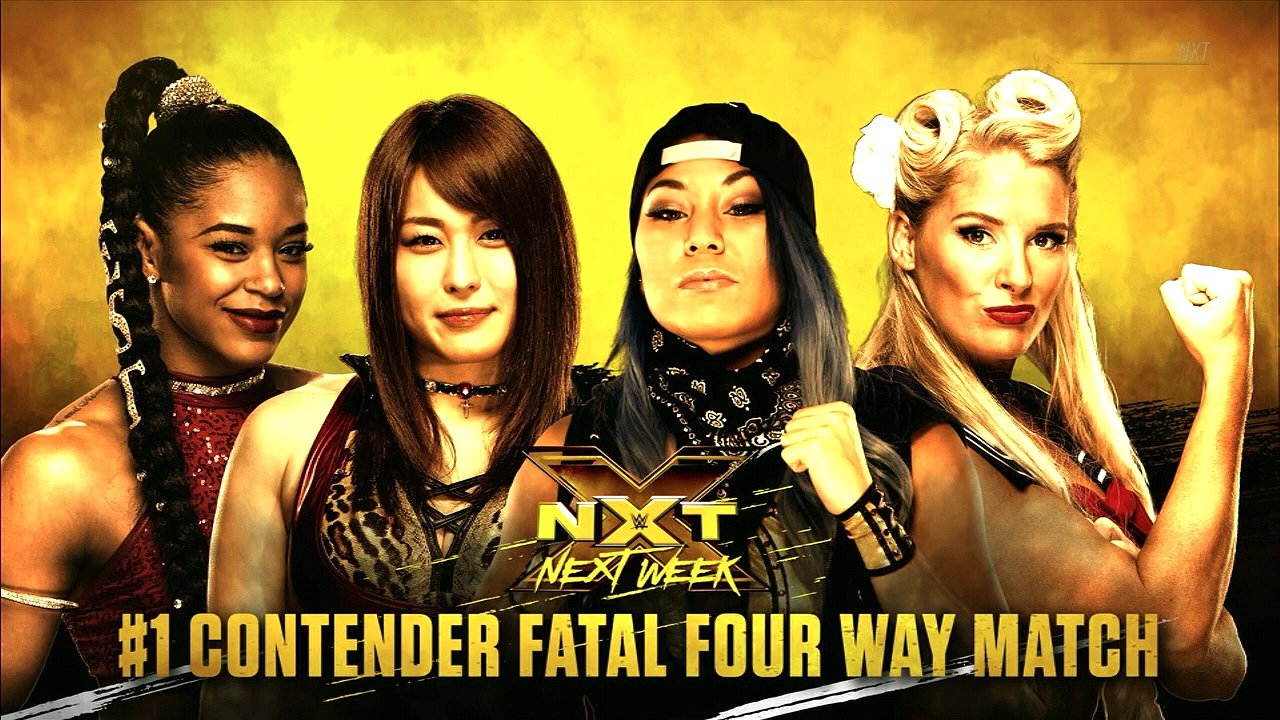 Heavy Machinery versus the real versions of the jobbers they beat this week
Bianca Belair vs. Io Shirai vs. Mia Yim vs. Lacey Evans in a wonderfully diverse #1 contender match that we know the result to because clap emoji clap emoji clap emoji clap emoji
Raw is the disease killing my mother at Christmas, and NXT is the guy giving me money to buy her shoes to impress Jesus. Thank you, NXT.