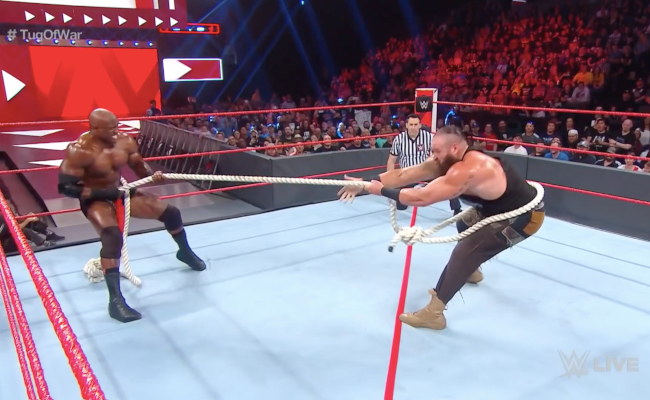 As we reported yesterday, WWE Stomping Grounds was not well attended, with large sections of the Tacoma Dome empty and curtained off. Now it looks like this week's Monday Night Raw, from the Angel of the Winds Arena in Everett, Washington, suffered the exact same problem. How much of this has to do with Washington State specifically, as opposed to being an oncoming trend to match low TV viewership and general fan discontent, will only become clear in time.

According to Dave Meltzer at the Wrestling Observer, last night's Raw was one of the lowest-attended in years, with only about 3,500 people people in the crowd. Meltzer noted that the lower part of the arena appeared full, but that WWE was careful to shoot only a small section. The Coast 2 Coast Podcast on Twitter posted a set of photos that shows large sections curtained off, and empty seats toward the top of the arena.
Meltzer also mentioned that it's almost time for one of WWE's scheduled quarterly reports, and it will be interesting to see what reasons they offer the shareholders for their attendance and TV viewership numbers, especially since their previous excuse — lots of top stars being out with injuries — isn't really applicable this time.