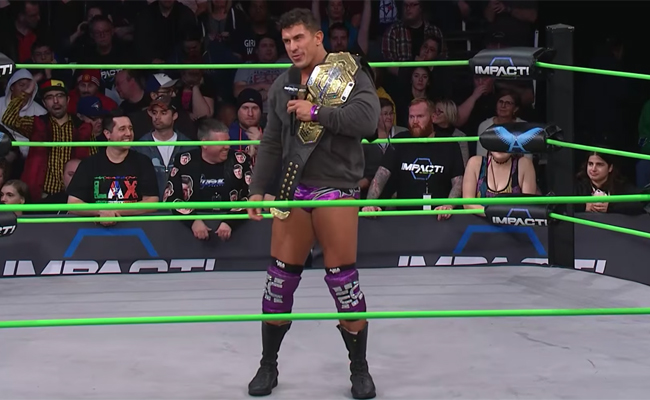 If you haven't noticed yet, it's "Exciting New People Arriving in WWE" season. So far we have Candice LeRae, War Machine, and Ricochet officially confirmed. And at the same time, some very big names are leaving Impact Wrestling and becoming valuable free agents.
As far as Ethan Carter III goes, nothing official has been announced. However, there have been rumors that his arrival in WWE is imminent. It only seems more likely now that he's officially done with Impact and apparently free to go wherever he likes.
Interestingly, EC3 was to appear at a Jan. 28th event for Renegade Wrestling Revolution, an indie promotion based in Houston. Last week, however, they announced that he will not be able to appear at the event after all.

Do [sic] to reasons out of RWR control EC3 will not be able to attend RWR "OVER THE TOP". EC3 has said he will be back to RWR in the near future. We here at RWR wish EC3 the best and will see him soon.
Why does this matter? Well, maybe it doesn't. But on the other hand, Jan. 28th also happens to be the day of the WWE Royal Rumble. After all, this wouldn't be the first time a former Impact star made a surprise debut at the Rumble. In response to comments on the post, RWR says that EC3 had to pull out due to "a private family matter," but to be fair, that's exactly the sort of lie you might tell if you had to cancel on somebody because you'd secretly signed with WWE.
It goes without saying that all this speculation might amount to nothing. Still, if I didn't think that speculating was half the fun, I probably wouldn't be doing this job.