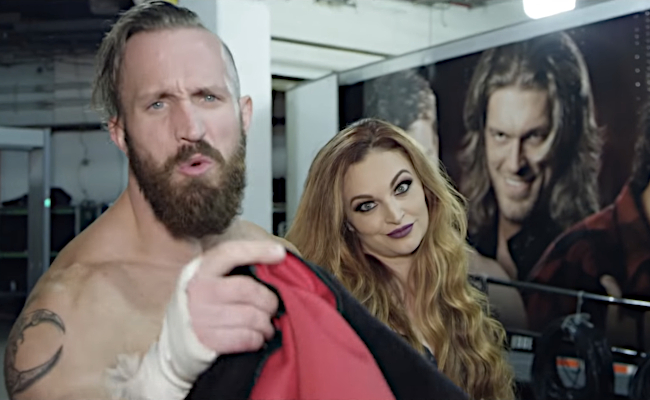 It's quite a time in pro wrestling, with AEW making their presence known, ROH making moves too, and even Impact making some good offers. WWE's still solidly at the top by a wide margin, of course, but it's easy to understand why performers might feel like they have more options, and those who don't love how WWE uses them might understandably want to go elsewhere.
Just yesterday we reported on the rumor that the Revival asked for their release, and the source of that rumor, Sean Ross Sap of Fightful, has now clarified what he specifically heard, which is that Scott Dawson and Dash Wilder attempted to quit on the spot at Monday's Raw.

Dave Meltzer at the Wrestling Observer clarified that WWE has not granted their release, or any others being requested. The company is obviously reluctant to see their former midcarders become the stars of All Elite Wrestling, which is understandable from their perspective.
As reported on WrestlingInc, Mike and Maria Kanellis have requested their release as well. Their WWE run, which began at Money in the Bank 2017, never really got started. Maria got pregnant, Mike went to rehab, and most recently they've been on 205 Live. It seems like it might be best for everyone for them to part ways with WWE, but of course WWE may not see it that way.
Take this one with a grain of salt because it comes up about once a year, but Dolph Ziggler may be leaving as well, according to PWInsider. There has been conflicting rumors about Ziggler's contract, but one of them is that it ends at the end of January, which would enable him to leave if he wants to, unlike the other Superstars who have to ask to be let out of ongoing contracts. In any case, Ziggler has changed his display name on social media from his WWE name to Nic Nemeth, his real name. He hasn't been on TV since losing to Drew McIntyre in December, and he reportedly hasn't been on the road with WWE either.
It will be interesting to see how all of this shakes out in the weeks and months to come. I hope WWE doesn't give the Revival (or anyone else) the Neville treatment just to keep them away from AEW.