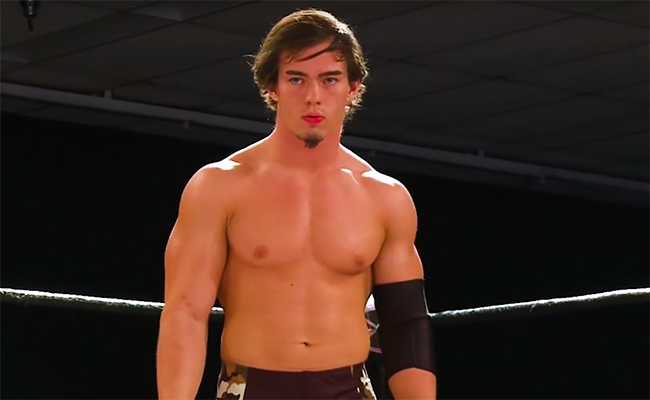 Every couple of months, WWE invites dozens of wrestlers and athletes to the WWE Performance Center for a multi-day tryout, where they'll be put through their paces in workouts, ring work, exhibition matches for the more experienced wrestlers, and presentation and promo demonstrations. The last time we got wind of a big tryout class was back in October, when Madison Rayne, Alexander Hammerstone, and others were among the known independent names giving it their all.
It's still sort of shocking that WWE continues to hold these massive tryouts, considering there are currently right around 100 wrestlers in the Performance Center or under developmental contracts at the moment (including NXT), and … nowhere near enough television time or NXT Live Events to give that amount of people decent time in front of audiences. But the system works, probably!
WWE.com has the full skinny on 37(!) of the names that attended the camp, but here are the most notable:

The Independent Wrestlers
The best-known name in the camp is probably Austin Theory (real name Austin White), who is just 20 years old and an EVOLVE mainstay, as well as the current FIP Heavyweight Champion.
There's also Dylan Bostic, who wrestles as part of the supremely entertaining PAC-3 stable in CWFH, and wrestles throughout the midwest, including at OVW.
Also part of CWFH and EVOLVE is the wrestler/illusionist Jarek 1:20, who really, really impressed Matt Riddle with a card trick once.
Other male indie wrestlers include Elias Evan Markopoulos, Laszlo Fogarisi, Moonshine Mantell/Maverick, Lucha Underground participant Kevin Kross, longtime NXT local talent Rob Ryzin, Jaxon Stone, Marc Houston, Earl Cooter/Bryan Idol, and yet another CWFH mainstay, Bateman.
Among the women competing are indie names Kamilla Kaine, D-Von Dudley student MJ Jenkins, Maria Manic, Brittany Quintana, Bubblegum Princess from Canada, and Booker T student Kylie Rae.
The Athletes
The biggest name among the non-pro-wrestlers at the tryout is former UFC fighter and former Ultimate Fighter 19 finalist Matt Van Buren, who has a pro MMA record of 7-5 and was the winner of one of the weirdest matches in TUF history.
Other MMA names include BJJ practitioner Kaliq Elliott, 6'5 Juan "The Kraken" Adams, Strikeforce and Bellator journeyman Derrick "Caveman" Mehman, and BJJer and amateur wrestler Michael Lilly
And of course, there's the usual assortment of amateur wrestlers, fitness competitors, trainers, and generally super-in-shape-and-good-looking people from all walks of life, including stuntwoman Susan Cashdollar, powerlifter and four-time Miss Bikini Israel Aline Elkin, 2014 Miss Saskatchewan and former LFL running back Amanda Ruller, and a bunch more.
At least a few signees generally come out of these tryout camps, so study up now in case your future favorite wrestler is among the ranks.