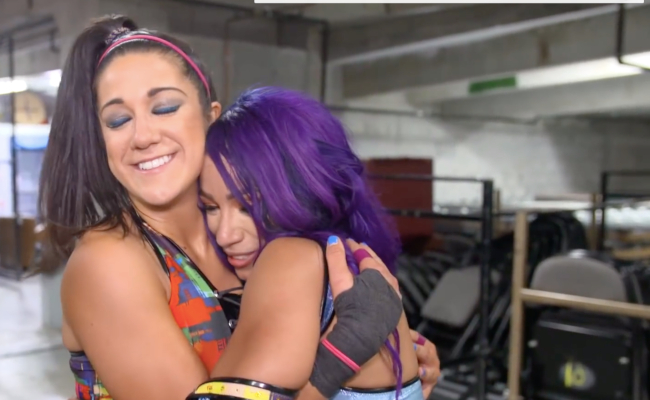 It's been weeks now since Alexa Bliss announced on Raw that the new WWE Women's Tag Team Championships will be awarded at Elimination Chamber, where three teams from Raw and three teams from Smackdown will compete in the chamber to become the inaugural Women's Tag Team Champions.
Since that initial announcement, we've begun to learn for sure who the teams will be. The Riott Squad defeated Natalya and Dana Brooke for a place in the chamber, then Nia Jax and Tamina defeated Alexa Bliss and Mickie James to earn their place as well. On Smackdown, where there aren't enough female mid-carders to have qualifying matches, Sonya Deville and Mandy Rose declared for the match. Over the weekend, the IIconics did the same on social media. That only leaves spots for two teams, one from Raw and one from Smackdown.

Most of us could have guessed who those teams would be, but WWE has confirmed it for us without particularly seeming like they meant to. Ringside News found an ad for the Elimination Chamber event that already shows all six women's tag teams, including the two that haven't been announced.
In addition to the Riott Squad, Nia and Tamina, Sonya and Mandy, and the IIconics, the match will feature Naomi and Carmella as the final Smackdown team, and of course Sasha Banks and Bayley from Raw. Most fans already expected Sasha and Bayley to win the titles, or at least to win the soon, if not in the chamber. Naomi and Carmella will bring a lot to the match, but as a less established team they seem less like likely winners.