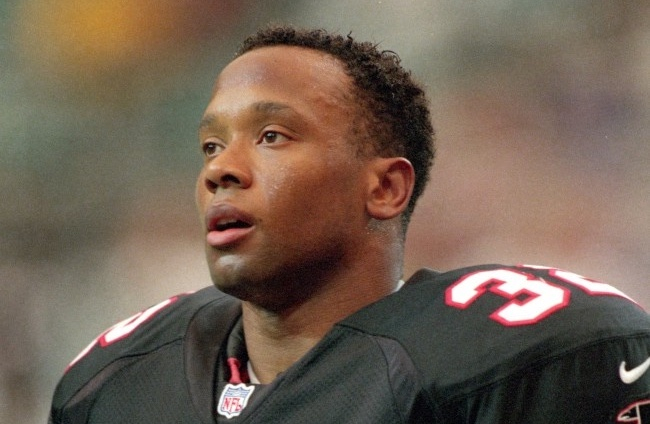 Former Atlanta Falcons star Jamal Anderson on Wednesday morning entered a gas station convenience store in Suwanee, Georgia, wandered around for a bit, then whipped out his penis and began masturbating, according to TMZ.
Anderson is forever banned from QuikTrip. Since the clerk did not want to press charges, police issued Anderson a ticket for criminal trespass and did not arrest him.
Anderson had 1,329 carries in his career, including 410 in 1998, the second-most carries in a season in NFL history.
So it only makes sense that after handling the rock so many times in the NFL, he did it one more time at a gas station convenience store. He wasn't known as a fumbler, so the sure-handed Anderson probably didn't put the ball on the ground while at the gas station, where he was masturbating.
And if you want to make jokes about this situation, remember that it's serious and you shouldn't be, well, baited into doing anything like this.
(TMZ)