The three most famous American game shows are, in some order, Jeopardy!, Wheel of Fortune, and The Price is Right. The first two are frequently associated with each other as they air back-to-back in most markets, while the Drew Carey-hosted game show is on its own as a mid-morning treat for millions of kids who are too sick to go to school.
Honestly, it would make more sense for Wheel to be paired with The Price Is Right as both involve, uh, big wheels, while Jeopardy! is the thinking person's game show. It's also a "thousand times" better, according to contestant Greg during Tuesday's episode.
"Fifteen years ago, I was lucky enough to get picked on The Price is Right, where I won a car. I gotta say, [Jeopardy!] is just a thousand times better. So much more fun," the Las Vegas-based call center manager told host Ken Jennings. "Anybody can be on The Price is Right. You gotta work to be on Jeopardy!" Jennings added, "We didn't just pull you out of the crowd today, Greg. You didn't come in with a uniform or a funny sign."
Shots fired. But somewhere out there (probably Cleveland), Carey is laughing at Greg, who got his karma comeuppance in Final Jeopardy when he wagered it all, and lost it all. He did, however, correctly answer a clue about Channing Tatum: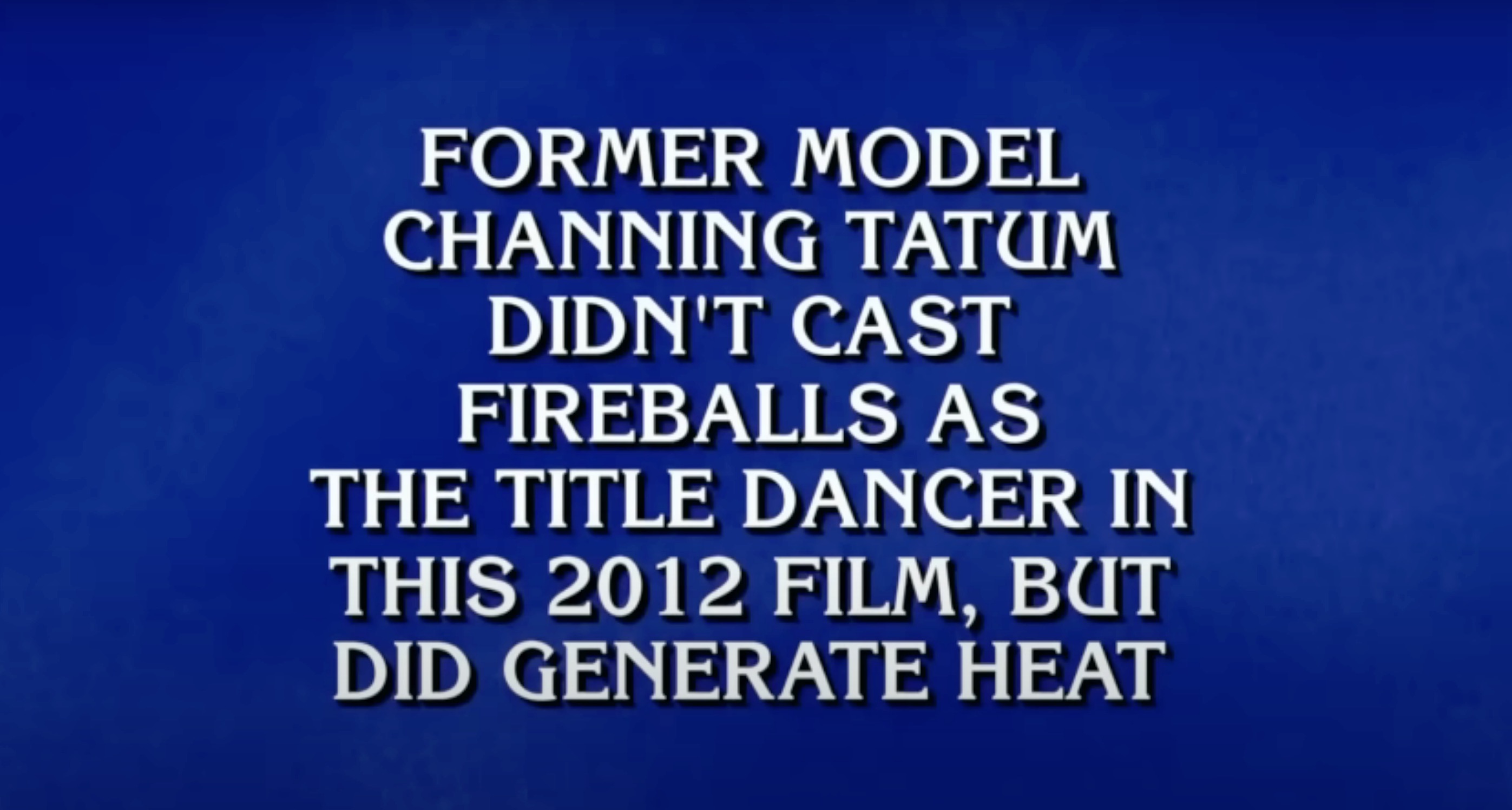 Like I said, the thinking person's game.